As you are probably aware, oil began pouring into the ocean in the Gulf of Mexico from a damaged British Petroleum well more than three weeks ago, a situation known as the Deepwater Horizon Incident.
The situation is unspeakably sad. No one even knows how much oil is pouring out of the ocean floor because it is so deep underwater that people cannot work there.
Let's review. We have a huge environmental crisis because of a well built where people cannot go. Major technology fail.
On Wednesday, a video of the oil spill came out in Congressional hearings.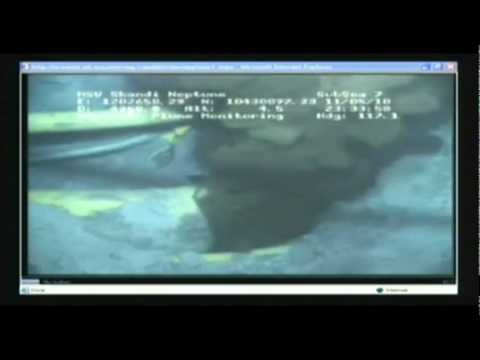 Amazing, and not in a good way. The disaster could be twice as bad as the Exxon Valdez disaster, according to reports after the hearings in Congress. One Congressman said he believes BP operates with a "culture of incompetence." BP is trying to build another dome to stem the flow, and if that fails, it could be 2 1/2 months until a new well is drilled to divert the flow.
The situation is especially depressing because there seems to be so little we can do. If you are interested in following the situation:
Learn about it on NOAA's (the National Oceanic and Atmospheric Administration's) page dedicated to updates on the spill.
Follow updates on the US government's blog. That page also includes links to pages set up by states around the gulf on how to volunteer if you are in the area.
Send hair via Matter of Trust to soak up the oil. They also need nylons in which to encase the hair "booms." The group is collecting human or animal hair — because it attracts oil! Ask your salon or your pet's groomer to join the effort.
Follow and express your opinion on U.S. Congressional actions following this "incident." Bills have been introduced in the U.S. House of Representatives and U.S. Senate this month, calling for a nonpartisan investigation into the incident, and calling for a halt to drilling activities in the area until the cause is understood. Try this page at the website Open Congress — you can create an account and receive updates on legislative actions of your choice, and contact your legislators to ask for their votes.
Keep working on reducing gasoline and plastic use to reduce our need for oil.
Do you know of other actions we can take? Please share
Sign up for our Newsletter
Google+ Comments