This week, my challenge partner, Jennie at Cheap Thrills, looks at staying warm at night with the old-school techniques of making homemade bedwarmers. Her timing is perfect, because in Colorado this week we were hit with this: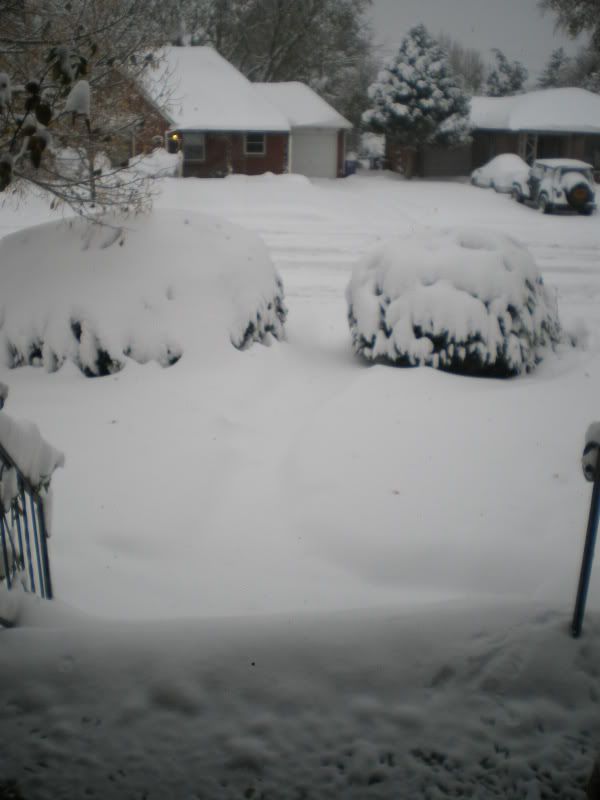 That's somewhere in the neighborhood of 18 inches of cold, wet, blowing snow that fell on metro Denver on Wednesday and Thursday. Even more hit the foothills west of the city, and then the storm moved east to tackle our neighbors.
Fortunately, we remained relatively draft free at the Cheap house. I took the opportunity of having steamed-up windows (the single-pane windows on our front and back doors) to insulate our windows with bubble wrap. I'd heard that this was easy to do — just cut the wrap to fit and stick it on the inside of the window with water. The bubble wrap provides a layer of insulation and doesn't look too bad, if you like the faux-privacy-glass effect: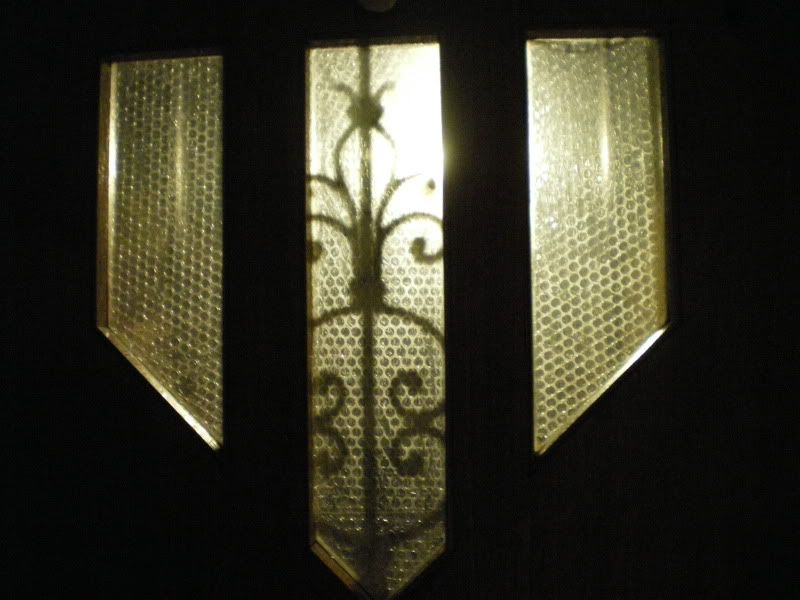 And as an added benefit, it really adds privacy, which will be nice in our back door, which faces a neighbor's home just a few feet away: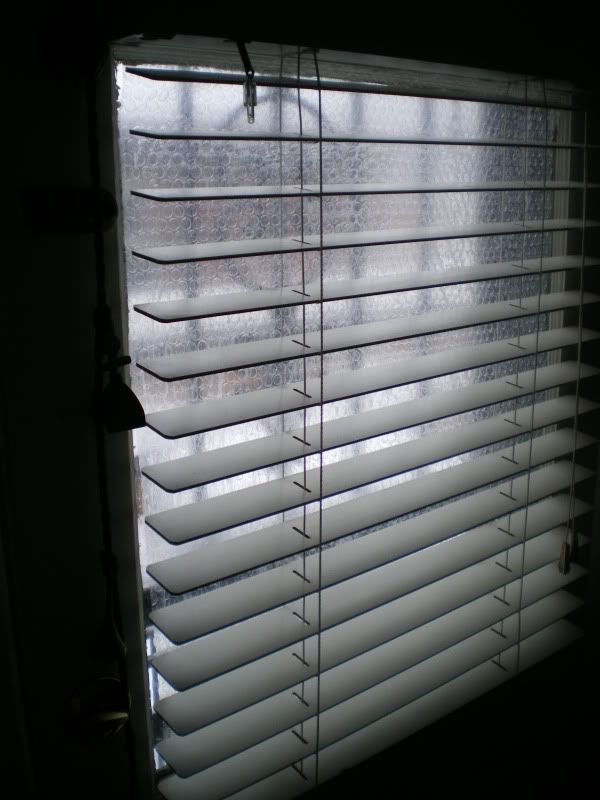 The time commitment was negligible — maybe 10 minutes to snip and apply; the cost was zero; and the waste factor was also zero, since I just grabbed a few sheets from a bag stuffed full of bubble wrap in my shipping stash in the basement. And I learned something — running my fingers over the frosty glass made me realize I should caulk around the windows in the front door to keep Old Man Winter out.
Calculate your energy savings
And Halloween is this weekend! If you're looking to drive a stake through the energy vampires in your house — not to mention slay monsters and demons and keep zombies where they belong — check out Google's Halloween energy savings calculator.
I took their test and came up with savings of $570 and 8,500 pounds of carbon dioxide per year. The site explains that is equivalent to not driving a car for 257 days per year – holy smokes! You can see here how they calculate those savings.
How's your winterizing going? Let us know!
Sign up for our Newsletter
Google+ Comments