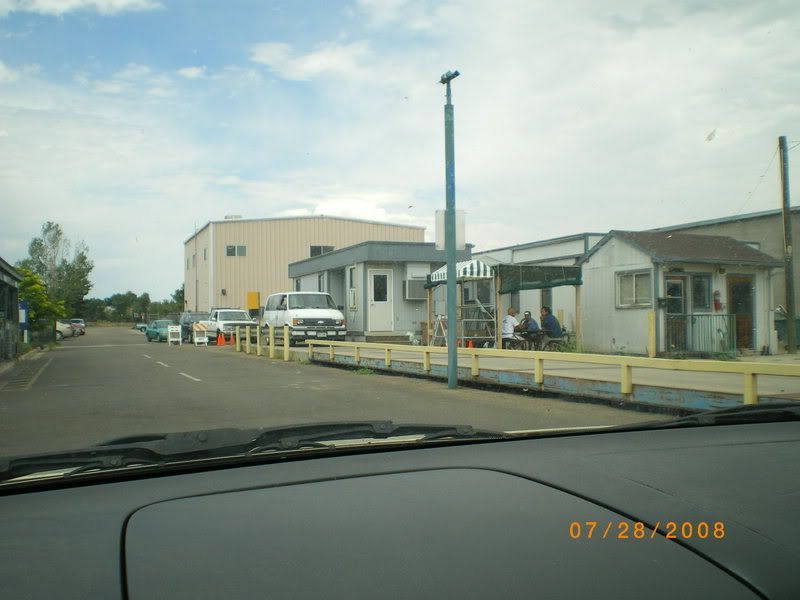 Last week, I wrote about my bathroom makeover. In addition to creating a nicer looking bathroom, our makeover created a ton of packaging waste.
Fortunately, I managed to get away with actually throwing away just a few twist ties, some strapping bands, and some painting material — tape and the like.
Here's what the waste looked like in our living room after we finished unpacking:
(Yeah, it kind of looked blurry in real life too.)
The piles included:
One huge box entirely filled with block Styrofoam.
A great big stack of corrugated cardboard from the boxes themselves.
Several sheets of instructions, etc.
A variety of small plastic bags that contained screws and other hardware.
A large shopping bag full of padded foam wrap.
Several linear yards of plastic shrink roll — the stuff that straps two boxes together for shipping.
Here's what I did with it:
The sheets of paper went right into our city recycling bin.
The plastic bags and plastic sheeting went into our plastic recycling, which I take over to our local grocery store every week.
I spent 15 minutes one morning with a box cutter, and cut the corrugated cardboard into pieces that fit into our city recycling bin.
We delivered the shopping bag full of padded foam wrap to our local pack and ship store for reuse.
That left just the block Styrofoam. In addition to our big box, I had a small bag of block Styrofoam in my office closet. I've been saving it from various packages, along with plastic yogurt tubs that are not recyclable in our curbside recycling program.
I decided the time was ripe for a trip to EcoCycle in Boulder. EcoCycle is known as one of the most advanced recycling centers in the United States. In addition to municipal recycling programs in Boulder, they operate a Center for Hard to Recycle Materials (CHaRM).
That's the recycling center in the picture at the top. You drive up next to a building, tell them what you have to recycle, and pay any necessary fees. (And you know it's Boulder when the garbage-station attendant is cute, helpful and brainy.) My carload of Styrofoam cost me nothing to recycle. The yogurt tubs go directly into their single-stream recycling program. The only thing I had to pay to recycle was for three bicycle tires that I brought along. Those cost $.50 each, for a grand total of $1.50. ** EDIT April 2010 – EcoCycle now charges a small drop-off fee to non-Boulder residents.**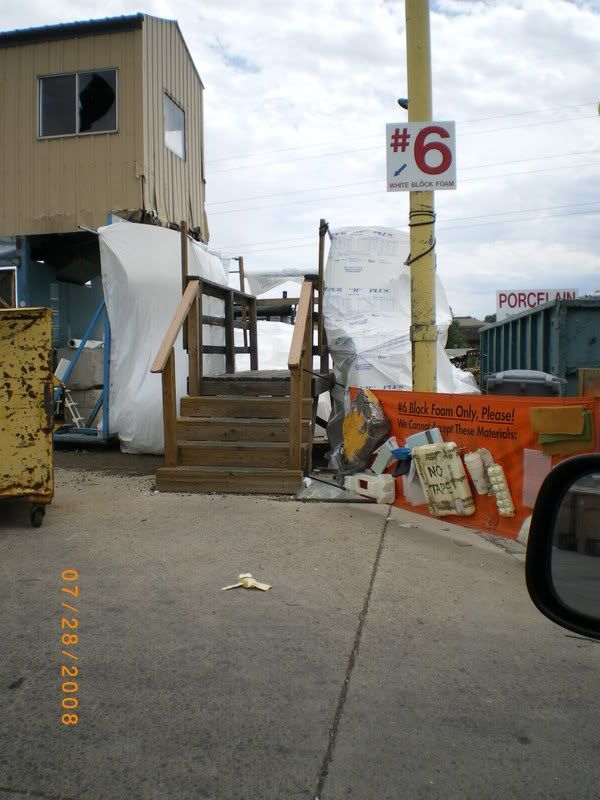 They had an ingenious system for recycling Styrofoam. I had to take my box and bag up the steps of this little platform. Beside the platform, they had strung up some giant plastic bags into which I dumped my Styrofoam.
After that, I drove to the dumpsters along the side and dropped off my materials in the appropriate bins. Then we were free of our responsibility and ready to run some other errands while we were in the area.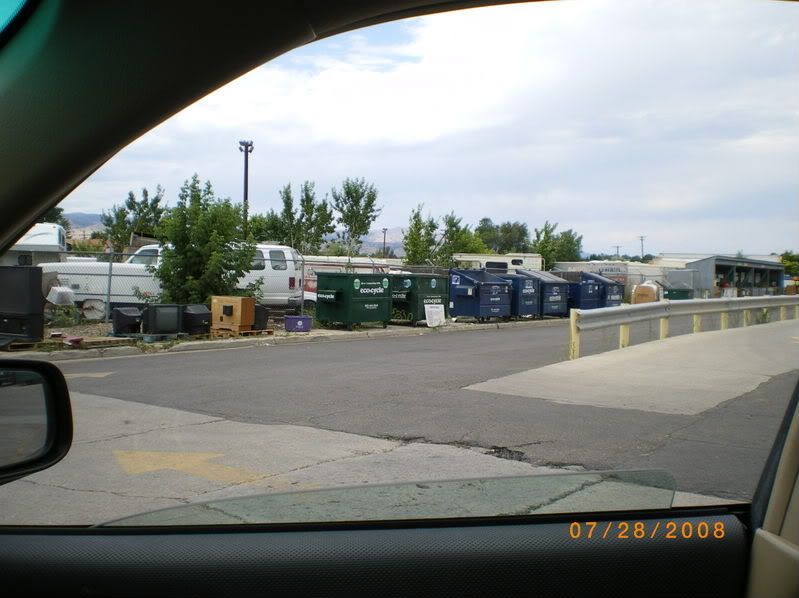 I wish we had such excellent recycling services in my city. But I am grateful that they at least exist within driving distance. Was it worth it to drive 30 miles to recycle the stuff? Probably, as long as I let it pile up and only go once a year or so. I learned that they also recycle milk and juice cartons and tetra-paks, so I have started a bag in my storage room for those materials.
How about you? How are your recycling services? What do you do when you have difficult-to-recycle materials?
Sign up for our Newsletter
Google+ Comments