It's a gorgeous day here in Denver. Currently 76 degrees, with all the signs of spring — despite a forecast of snow later this week.
The tulips are coming into their glory.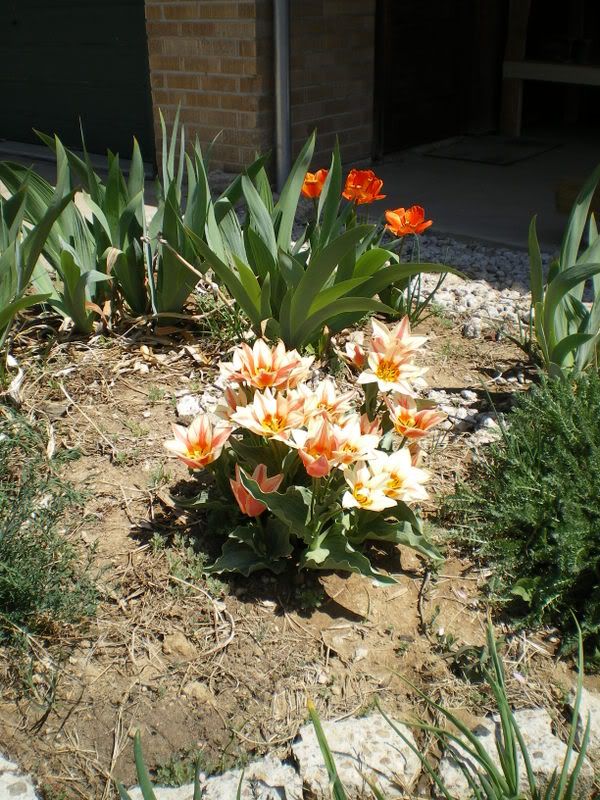 The crabapple tree is just wrapping its flowers up; soon they'll rain down into the yard.
The baby apple trees are covered with blooms.
Even the cherry tree is trying to get in on the game.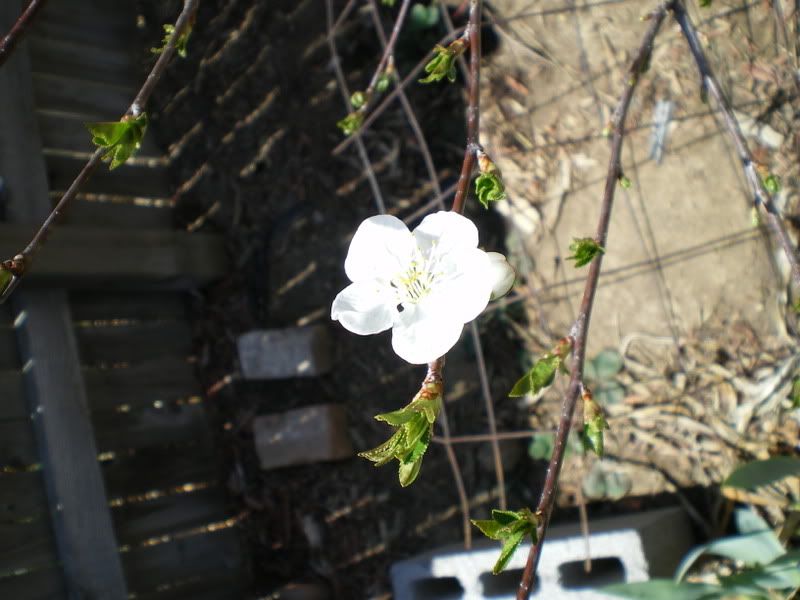 The strawberries have awakened and are starting to bloom.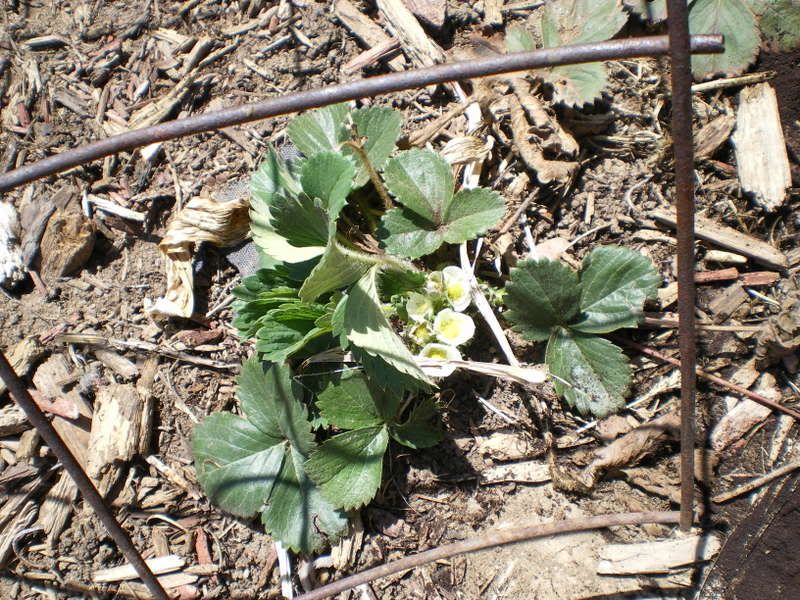 The spinach is growing; we ate our first batch on Sunday.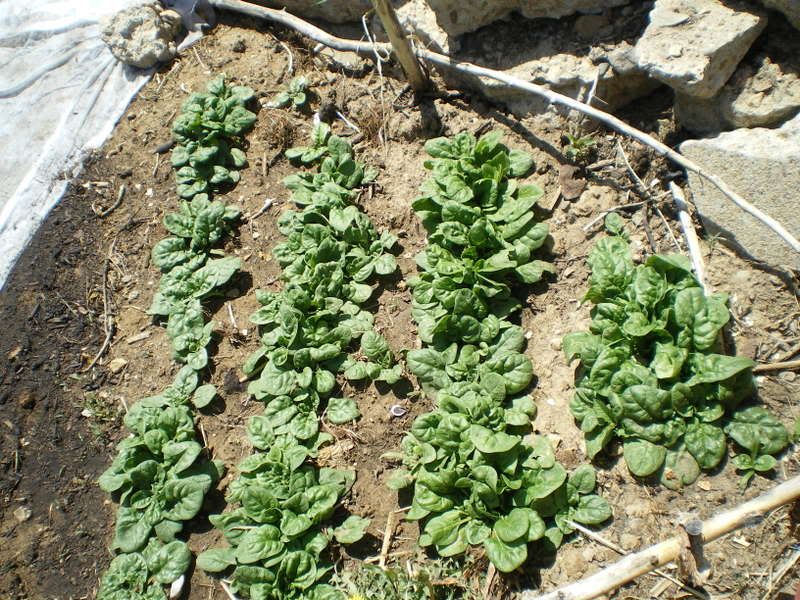 The lettuce is well on its way.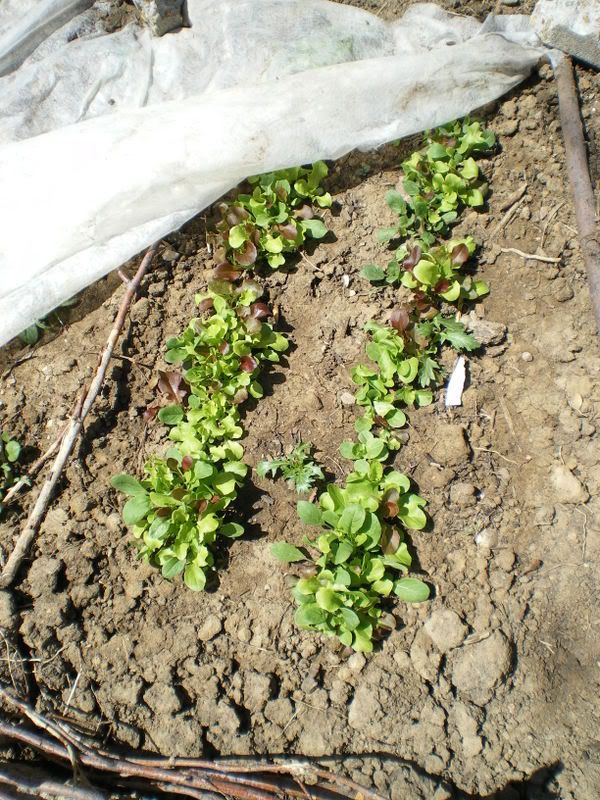 The onions are getting taller.
Even the dog's pet hippo is out sunbathing today.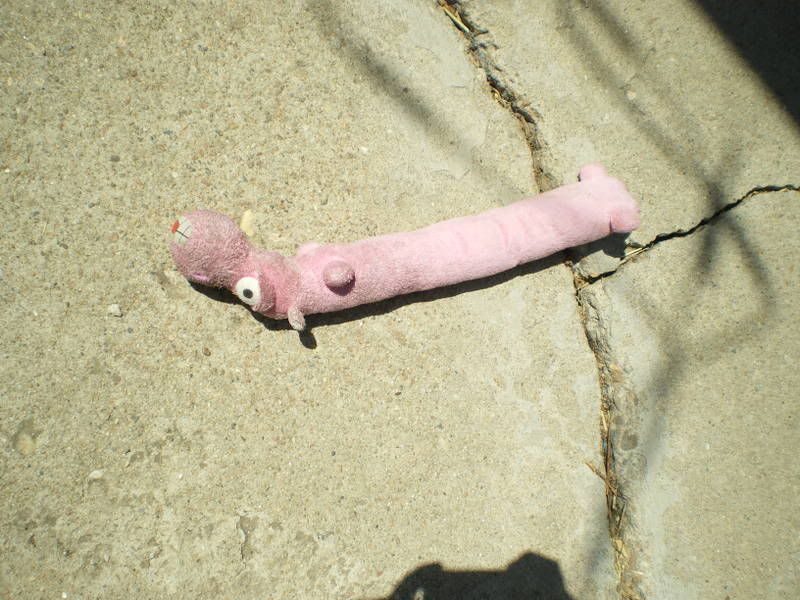 It's hard to believe that in the next day or two, things will be soggy and slushy and dark.
At least inside, life goes on — the seedlings are raising their anemic-looking heads (this is pumpkin and okra and, at the far left, scarlet runner bean).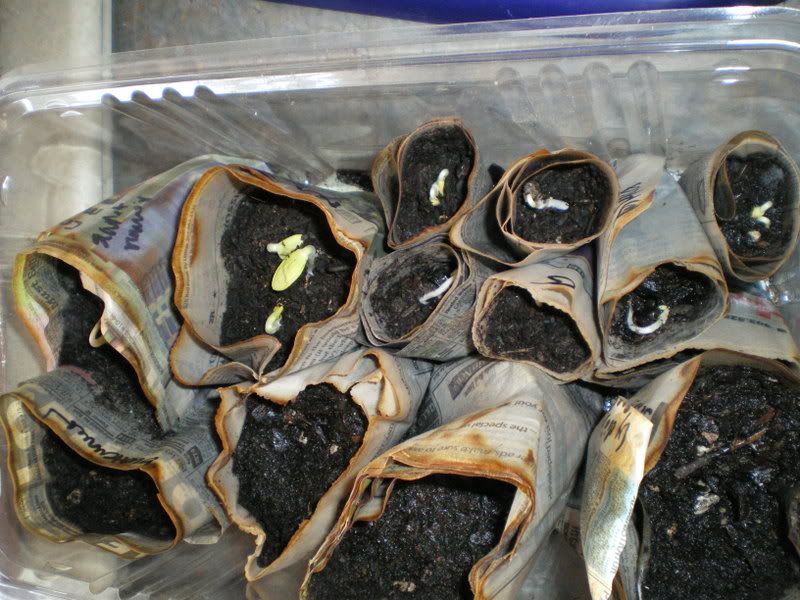 Sign up for our Newsletter
Google+ Comments