It's been quite a week – coming back from vacation, crossing my fingers through a Web host hacker attack, and harvesting the year's first cherries (more on those next week).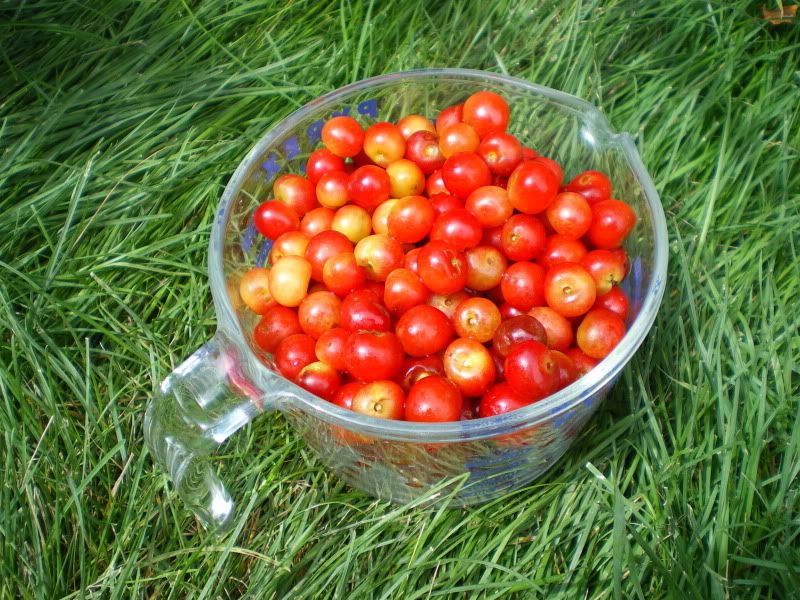 Other than that, a few interesting things have crossed the Internet this week.
Returns, returns
This week I had two relatively pleasant customer service experiences — so far. First, while camping, the zipper on my LL Bean lumbar pack (this is the "outdoorsy" term for a fanny pack) gave out. When we got home, I called them, and they said "send it back." I had to fill out a form that was more complex than it needed to be — I have only used the bag a few times, but I bought it about four years ago, I think, so I don't have the item number, price, etc. Apparently, they'll send me a new one. I hope it works out.
We also recently purchased new blinds, a cordless, honeycomb variety that lifts from the bottom and lowers from the top. We have installed one of the three, and it is sagging. I contacted customer service and had to e-mail photos of the sag. The solution is that we mail the blind back, they repair it and return it. But of course, this means we have to find a box (we threw out the one it came in — although I usually save that kind of thing), pay to ship it and be blind-less for two weeks while they repair and return it. I just might try to fix it ourselves this weekend. At least they offered to try.
Price Protectr
I saw a blurb about Price Protectr in my credit union statement this month. Apparently you register purchases with them, and if the price goes down, they tell you how to get a refund of your money.
Have you tried this service? Is it worthwhile? (Especially considering having to read the misspelled "protectr" every time you log on … but that might only bother me.)
Expanded Making Home Affordable
Several sites reported that the federal Making Home Affordable program has been expanded. This is a home refinancing program that now allows homeowners to refinance (usually in order to keep a home when there is some question) up to 125% of their loan-to-value ratio.
Another reason to be careful of credit cards
Reportedly, some credit card issuers are monitoring where customers use the credit cards to make assumptions about how their lives are going and therefore how their credit should be scored. That means that if you are shopping at a lot of secondhand stores, liquor stores, a marriage counselor and a gambling spot, you might set off a red alert at your credit card company. Yet another reason to be careful of too much credit card use (not to mention too much drinking and gambling, of course).
Sign up for our Newsletter
Google+ Comments