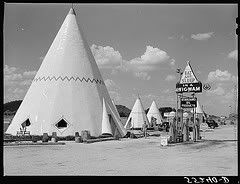 Hello readers! I wanted to be sure you know about a travel tip that has worked BIG savings for me twice this year.
When you go to book a hotel stay, what do you usually do? I'm a relentless comparer. That means I usually check TripAdvisor for the best-rated, best-value places and check all the recent reviews to make sure they're decent. (Nothing chaps my hide more than getting somewhere, knowing I'm paying for it, and being unhappy.) I often check several travel sites online as well. When I'm going someplace like my two most recent trips (to New York City and to Santa Fe, NM), I also often check the local Craigslist to see if any alternative accommodations are offering fantastic bargains.
But this year, I've taken the extra step of being sure to scour hotels' own websites for special deals, which are sometimes available, especially for longer stays.
I know … all those websites say they offer the BEST deals.
But they don't.
In March, we took a spring break trip to New York. (Now, if you're a bargain traveler … take a deep breath.) We used miles from strategic credit-card-account opening to pay for our airfare, so the travel cost us a total of $225 for three people. But I was determined to pay as little as possible for a week's accommodation.
The average cost of a hotel room in New York is … not cheap. A quick Google search will reveal "bargain hotel deals in New York" articles list rooms under $250 as a sweet deal. We've stayed for very little, but even a tiny room with one double bed and a toilet in the hall might run $135. After my Internet searching, I turned up a hotel on the Upper West Side for our family visit (3 people). One large room with two double beds, on a high floor (quiet!), with a great view, a half-block from Central Park, ran $205 per night … but they were offering a "prepay" special on the website that cut off 20% of the price. Over six nights, we saved $240 — like getting a night and a half free, or enough savings to send us to a museum every day of our stay for free.
So later this summer, we're planning a short getaway to Santa Fe. I love to stay at character-saturated adobe homes in New Mexico, but right now we're doing some landscaping work and would love to update our kitchen, so "frugal" is the watchword. In Santa Fe, deal-seekers can rent a casita (a small house) or a condo with a kitchen for around $150 a night. That's not much more than a hotel, but having a kitchen can save money on meals.
Several older motels are also available in town, with rates near or under $100 a night, although these don't always have a kitchen or include breakfast, which could quickly make up that $50 savings.
But again, through diligent searching, I discovered a slightly out-of-the-way suite motel that offers a basic hotel room with a kitchenette added on for $71 on some travel sites (or $79 on Expedia – check different sites for the best price!). But just for kicks, I went to the hotel website. What do you know … they are offering 30% off for stays of three or more nights. That brought our nightly cost down to $56. AND they offer free continental breakfast. Plus having a refrigerator in the room means if we have leftovers from enjoying the wonderful Santa Fe restaurants, we can bring them home and enjoy them later instead of wasting them. Sounds like a win to me!
Note: Sometimes we would want to be able to walk to the city center, but on this trip that's not important to us — but don't forget to check location before you book. Sometimes the websites are misleading – read visitors' reviews for the true story. We'll be driving on this trip, and driving around the city, so the location isn't an issue.
Are you taking a summer vacation? How do you save money when you travel?
Sign up for our Newsletter
Google+ Comments