We're not yet halfway through April — Colorado's snowiest month — but today when I stepped outside, a heartening sight greeted me: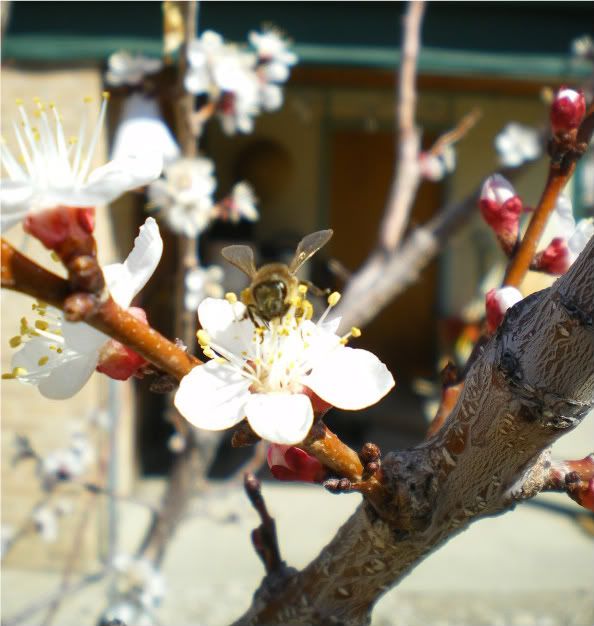 That's one of the first bees of spring, and it's working away on our apricot blossoms. The last few nights have dipped below freezing, but I have my fingers firmly crossed that the buds are OK, and we just might get apricots for the first time this year.
Of course, last time I hoped for that, we got a hard frost in late April.
Wish me luck, and have a nice spring weekend.
Sign up for our Newsletter
Google+ Comments