July in Denver was arid and hot; August was cool and wet; and for the garden, September is like the August we never had. In terms of the garden, our plants went on hiatus and are just now getting back into the swing of things.
The Roma tomatoes are big, but just now beginning to turn red. This weekend, I'm hoping to get into the garden to peel away some leaves and expose the fruit to the sun in hopes we'll get a good crop in before frosts hit in October.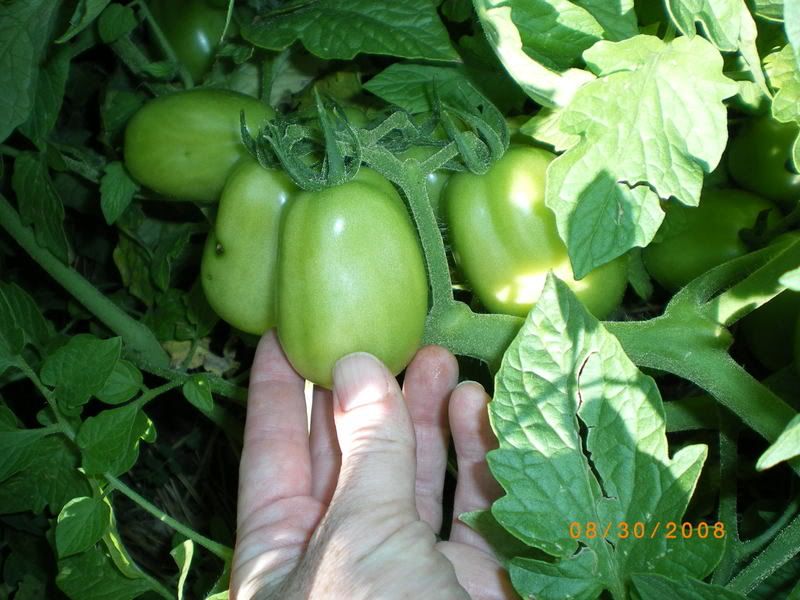 All summer, we've had just one cantaloupe growing, and not very big, either. As you can see, these photos are a couple of weeks old, and by now we have that same cantaloupe starting to mature, and TEN more cantaloupes ranging in size from 2 inches to 4 inches. Want to place any bets on how many will ripen?
Somehow, the volunteer cucumbers (from last year's plants, which I think were hybrids) are making normal cucumber fruit (top), and the seeds I planted and nurtured are making mutants (bottom). Same seeds as last year. I thought hybrids couldn't grow fruit, but that's not entirely correct. Nevertheless, last year's babies made the best babies this year.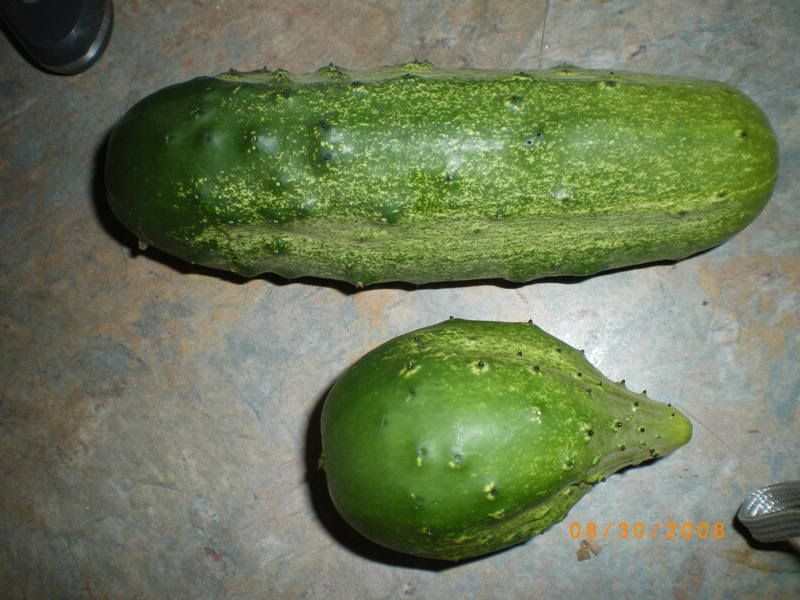 Below is our first pumpkin — in late August! Again, this pumpkin is bigger two weeks later … but after the whole summer growing, our vine has just two fruit on it, and they're not turning orange yet.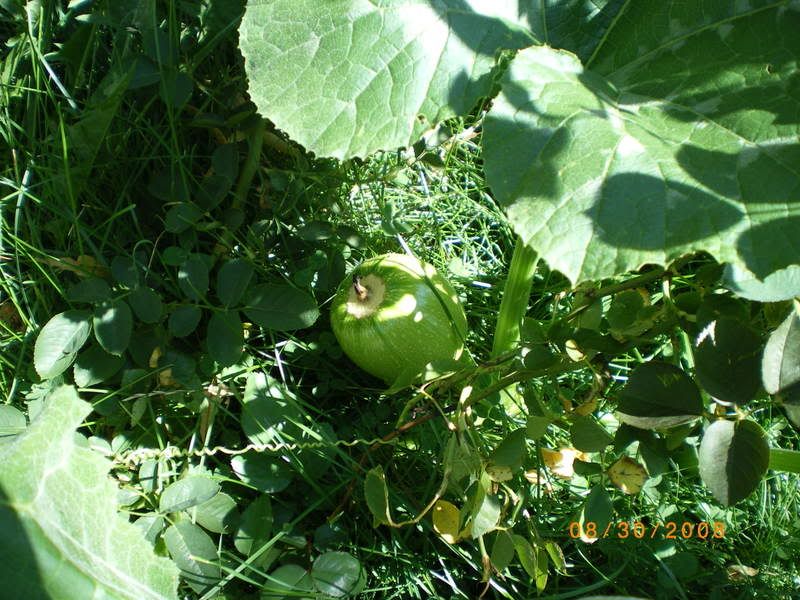 Our main garden bed is going completely crazy. Even if you can't pick out the separate plants, you're seeing okra, Brussels sprouts, Roma tomato, peanuts and a renegade yellow pear tomato that volunteered, but has not matured a single fruit this year. No wonder we hated those plants last year!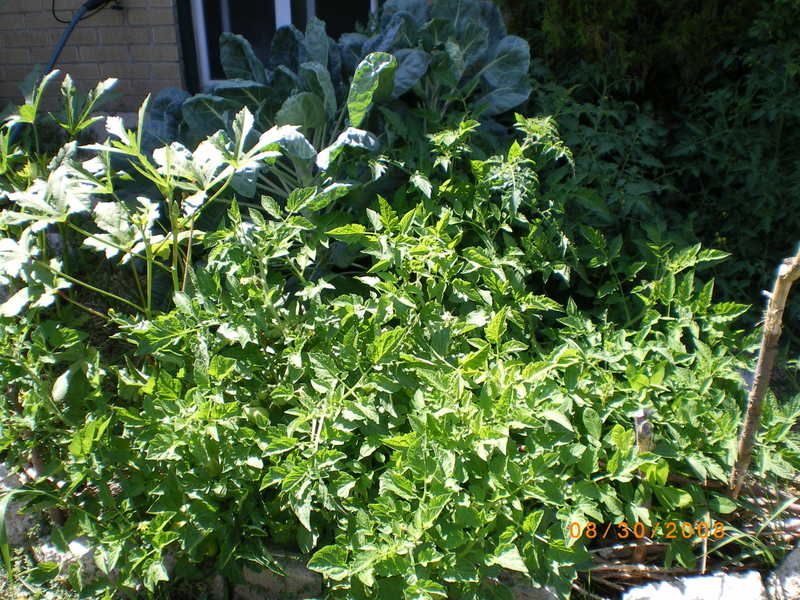 Other plants are stunted, too. The butternut squash that last year yielded 15 enormous fruit? This year, the same number of vines (two) are almost as long as last year, but one fruit fell off while it was immature, two are growing enormous and ripening (but one is cracked, I think from the erratic moisture), and about six more are finally growing … time will tell how big they get before it freezes.
Our average first frost here is something like Oct. 15, so if these plants step on it, we might see some good results yet. On the other hand, for whatever reason, our hearts just haven't been in the garden this year (could it have been the searing July temperatures that kept me inside all month?), and perhaps the plants are feeling our lack of energy.
How does your garden grow? Business as usual, or funky veggies out there?
Sign up for our Newsletter
Google+ Comments