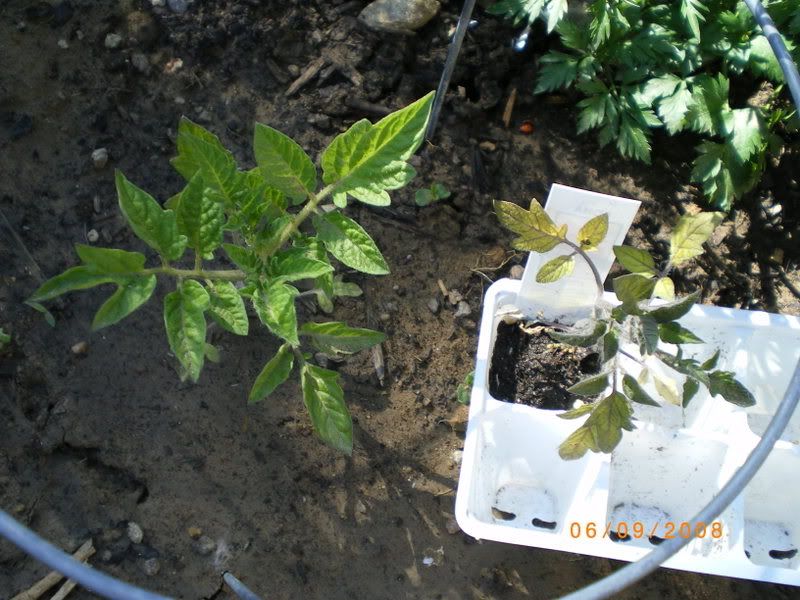 Not too much has changed in the garden this week. Things are growing, generally. Our Roma tomatoes are still very small, but this photo shows the size they were when we planted them (we have one sad seedling, at the right, still in its six-pack pot); the plant at the left is in the ground, growing better than I'd thought.
Our cherry tree has grown a zillion new leaves. The apple trees have grown six to 10 inches since we planted them in April.
The strawberries are really thriving. We have eaten a half-dozen, and another couple dozen berries are on their way. Most importantly, the plants are shooting out runners to make a bigger strawberry bed next year.
Our "sweet olive" tomato plant has set fruit already. The rest have grown enough suckers that I needed to pinch them off last night.
The cantaloupe we planted in a hill in the front yard pretty much look flat this morning. I plan to try re-seeding those directly this week.
Finally, I planted cucumber seeds in the ground, and re-seeded part of the green beans where there were germination problems.
But unfortunately, when I pushed aside the parsley to take the tomato picture, I invaded the privacy of a ladybug duo — doing the nasty; or in the case of beneficial insects, maybe we should call it doing the nice. (In the photo at top, they're the red spot toward the top.)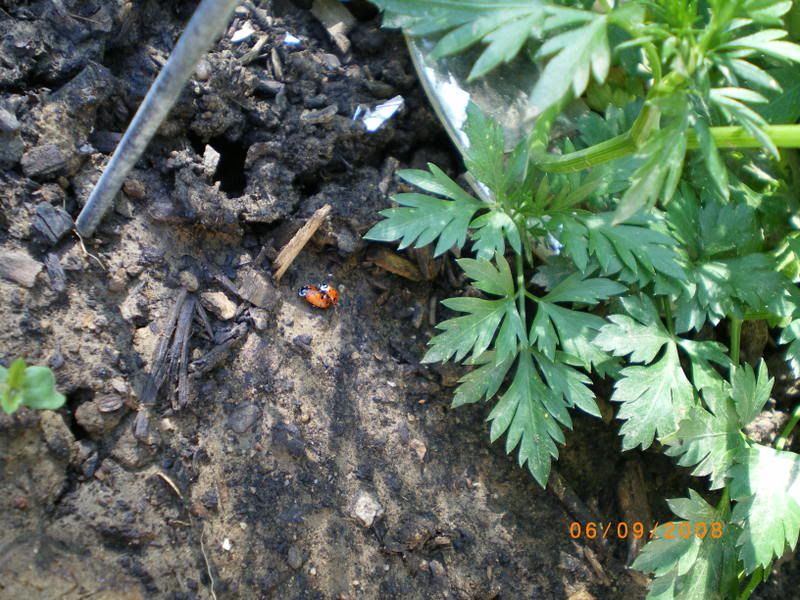 Sign up for our Newsletter
Google+ Comments