Do you ever find such amazing things at the thrift store that you're just dying to share?
I've had a few of those experiences lately. They include books at the St. Vincent De Paul for $1.49, then marked half off …
A men's Calvin Klein jacket, brand-new condition, for $4.99: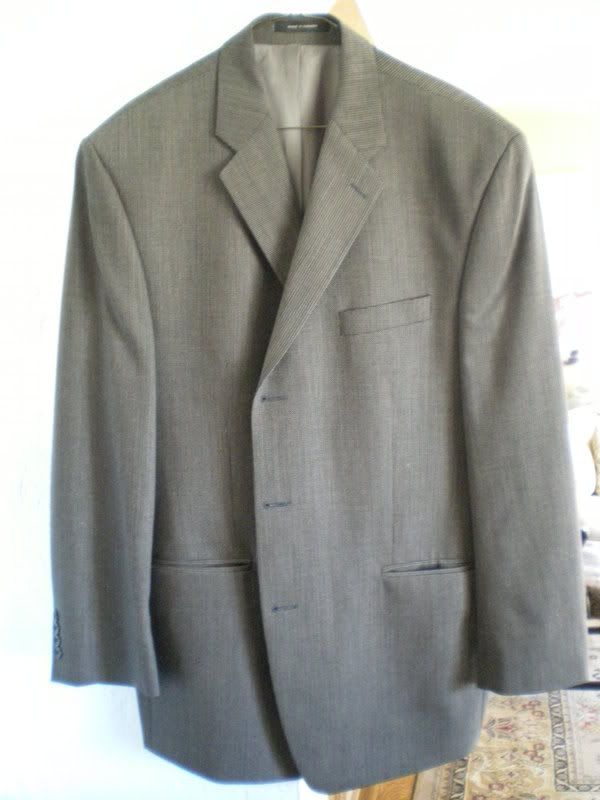 The yogurt maker, large Crock Pot, and brand-new games scored at Goodwill recently for 80% off retail (don't have photos of those).
This copy of "The Complete Joy of Homebrewing" for $2, complete with notes, additional recipes and loving homebrew splatters from the previous owner:
(we have our first batch of beer brewing as I write — watch for a post on homebrewing coming up)
This cookbook found at Goodwill on Saturday (watch for some experiments based on its contents!):
Then there are gently used shoes … I've purchased a pair of Keen sandals for Mlle. Cheap [note the new name: now that she is nearly 8, she finds "Little" offensive] for $2 (retail: $50) and recently bought a pair of child-size Doc Martens, the de rigeur footwear of my youth and an orthopedic classic, for $3 (retail: $60).
And I've saved my happiest score of all for last: I've been needing to replace a pair of clogs that I've worn extensively for two years. They go on sale periodically for around $50. But a couple of weeks ago, I stopped in at a new Goodwill on a whim and found these Danskos instead, for $4.99 (retail: $115).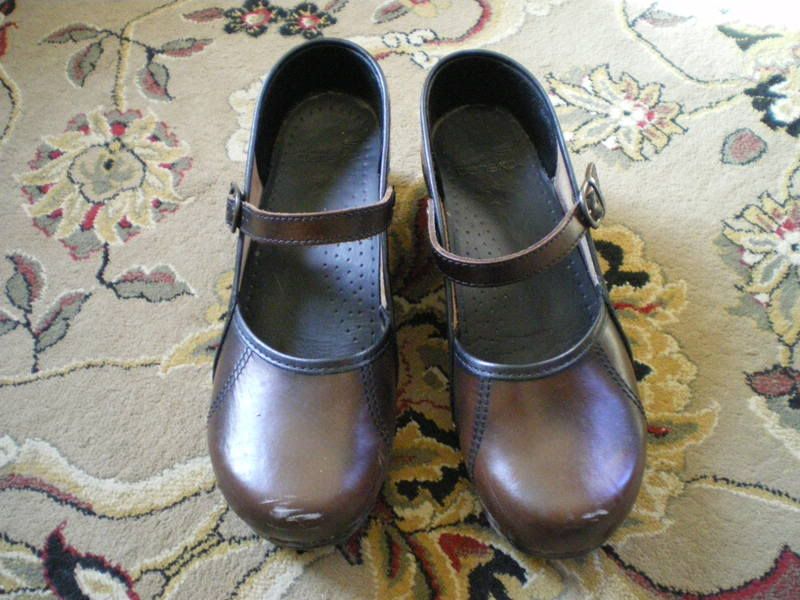 They have white scuffs on the toes … which is something I always do to my own shoes anyway. If I get into a not-so-lazy/busy phase I'll go find the shoe polish and cover it up. They are brown AND black, which is perfect for my wardrobe. And best of all, I've always wanted to try this brand, but didn't want to spend that much when I wasn't 100 percent sure they would be comfortable. (The verdict: They are comfortable after all!)
All of these finds are especially thrilling because I've been concerned recently that the growing popularity of thrift stores would mean declining quality in the goods therein — but not so, thrifty friends.
What are your favorite thrift "scores"?
Sign up for our Newsletter
Google+ Comments