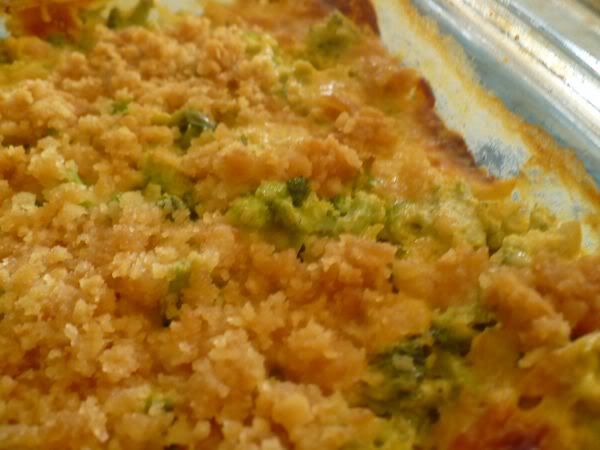 I don't know if it's the hubbub of going back to school, the cool nights (here in Colorado, we are dropping into the 40s at night – brr!), the return of football season, the first few golden leaves on the trees, or the crafter in me noticing that we have just over 100 days 'til Christmas — but we're feeling ready for comfort food to re-enter our lives.
It must be *something* in the air, because our CSA (community-supported agriculture) farm, Grant Family Farms, came out this week with its regular newsletter, this time including a recipe for this Pepper and Cheese Casserole.
The dish itself is vegetarian. The recipe suggests adding sausage if you're a carnivore. I suspect this dish might be an excellent contender for the smoked paprika we picked up the other day.
Missing a few ingredients? Not to worry … you can mix it up. The recipe is not so very different from the Universal Casserole Recipe published in Amy Dacycyzyn's Tighwad Gazette.
Note: If you are gluten-sensitive, you could substitute cooked quinoa for the bulgur. Cook it like rice (rinse well, then simmer for about 15 minutes). It will also add lots of protein to a meatless dish.

Pepper and Cheese Casserole with Bulgur and Mushrooms
Here is some comfort food for you from Farmer John.  You can increase the comfort by using one cup of cooked sausage in place of 1 cup of the bell peppers.
Ingredients
Butter for greasing the baking dish
1 1/2 cups uncooked bulgur
1 1/2 cups boiling water
2 tbs butter
1 1/2 cups chopped onion
4 cups minced peppers
1 1/2 cups sliced mushrooms, any kind
1 1/2 tbs tamari
1 1/2 tbs dry sherry
1 tsp crushed dried marjoram or 3 tbs minced fresh marjoram
1/2 tsp salt
Freshly ground black pepper
1 1/2 cups cottage cheese
4 eggs beaten, lightly salted
Paprika
Technique
Preheat oven to 350F. Coat a 2-quart casserole dish with butter. Put the bulgur into a saute pan and pour the boiling water over it. Cover and let stand for at least 15 minutes. Melt the butter in a medium skillet. Add onions; sauté until translucent, about 5 minutes.
Add the peppers and mushrooms; continue to cook until peppers are just becoming tender and the mushrooms have released their water, 5-7 minutes. Remove from heat and stir in the tamari, sherry, marjoram, salt, and pepper to taste; mix well. In a small bowl, combine the cottage and feta cheese.
Spread the bulgur in the prepared dish. Cover it with the vegetables and then the mixed cheeses. Pour the beaten eggs over everything; let the eggs seep through the ingredients by tapping the casserole dish on the counter a few times. Sprinkle with paprika. Bake, uncovered for 45 minutes. Let stand for 10 minutes before serving.
Recipe courtesy of Grant Family Farms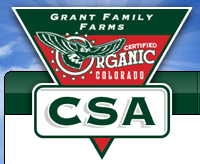 Sign up for our Newsletter
Google+ Comments