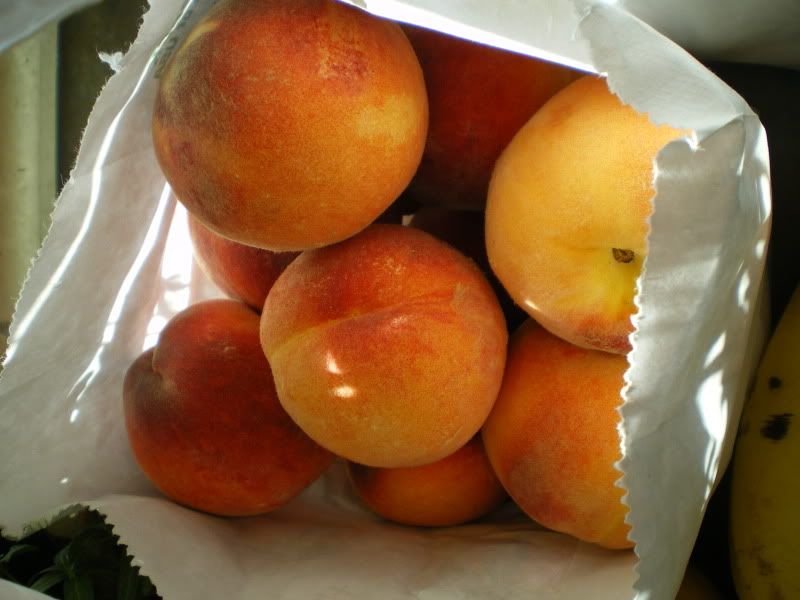 ** Edited – new date! **
Spring is here in the northern hemisphere, and that means it's almost time for fruits and vegetables to begin growing locally!
We will be starting a small garden, and as we have the past two years, we will get most of our veggies and fruits from an organically grown CSA share. (Click through on that link to read about our experience with our first CSA season.)
CSA stands for "community-supported agriculture." You pay the farmer directly, investing in his or her farm, and in return you get a share of the produce.
There are several benefits to buying direct from a farmer:
Usually, the resulting cost is less per pound than you would pay at the grocery store.
It's an easy way to eat local and in-season.
The food is not shipped from around the globe — it's grown in your neighborhood, or at least within a couple hundred miles. Less shipping = lower carbon footprint and fewer resources used.
You're supporting your local farmers — and many of them are smaller farmers.
Most CSAs are organic, biodynamic or use other sustainable growing methods.
To some extent, it forces you to eat more veggies, unless you want to throw them away! It's a great way to experiment with new foods.
Some CSA shares are delivered to your door. Others are delivered to nearby pickup locations. For others, you pick it up at the farm. You choose your method, depending on how much community participation you like.
The catch is that you don't choose what you get, and you also share the risk. Overall, however, it's a great way to take part in the growth of the produce you eat. If you want to look for a CSA farm near you, the Local Harvest website is a great place to start.
Colorado-area giveaways
If you're interested in getting some local produce — or perhaps joining a CSA — and you are located on Colorado's Front Range, I have several coupons that I'm not going to use. I'd love to give them to you!
If you're interested, please leave a comment with which coupon you are interested in and your e-mail address (either in the comment, sent to me via the "contact" button at the top of the page, or in your comment form). If I receive more than one request for these coupons, I'll randomly choose a winner. Giveaway ends Friday, May 14. Go ahead and enter through Sunday, May 16 — I'll announce winners on Monday.
The coupons are …
Lora's Nourishing Produce: 25% off your first order of $30 or more. Order online; pick up at location nearest you. CSA shares also available!
Grant Family Farms: Receive $50 off the purchase of a Family Share during the 2010 harvest season. (And if you join this one, do me a favor and mention that I sent you!)
Monroe Organic Farms: $5 off a purchase of $25 or more. This coupon is valid for purchases at the Cherry Creek Fresh Market or the Boulder Farmers Market. (This farm also has a CSA program, and shares might still be available — contact them for details.)
Sign up for our Newsletter
Google+ Comments