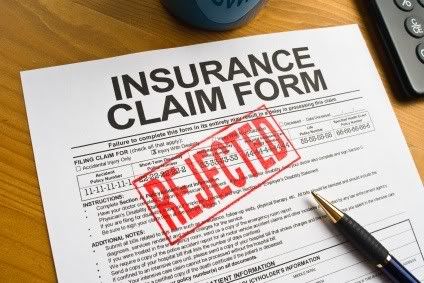 The following is a guest post from Kyle Simpson.
If you are one of the millions of people who don't receive insurance through your work and can't afford to buy it on your own, you may be living in fear of the day the other shoe will drop.  You can handle common colds and anything that can be treated with OTC medications.  But what really worries you is a costly emergency-room visit or worse, an illness or injury that requires surgery or long-term treatment that you simply can't afford.  And while you certainly can't predict injurious accidents, there are a few things you can do to cut down on your risk for major health problems, prevent illness (or catch it before it becomes serious), and get the health care you need for less.
Eat right and exercise. Everybody knows they are supposed to do these things, but they become even more important when you don't have insurance.  A diet high in fruits and vegetables, whole grains, and lean protein (and low in fats, sugars, and processed foods) can keep your body functioning properly and prevent problems like hypertension, heart disease, and diabetes.  And exercising for a minimum of 30 minutes three to four times a week will keep your body strong and reinforce the positive effects of a healthy diet.  Don't forget to drink plenty of water to flush your system of toxins and stay hydrated.
Take vitamins. A daily multivitamin is an excellent supplement to an otherwise healthy lifestyle.  For women, look for a product that includes iron (since anemia is fairly common).  And everyone should get their daily allotment of vitamin C and zinc to boost immunity and fight off viruses.
Schedule yearly maintenance. Even though you don't have insurance, it's important to get annual exams for both your physical and oral health so that you can avoid costly problems down the road.
Find a good clinic. You may not be able to afford the same doctors you saw when you had insurance (although some are willing to do half-price exams if you pay cash).  So you should do a little research to find a clinic in your area that offers the services you need along with a sliding fee scale.  Most cities also have free clinics, but you might want to call ahead to be sure that you are eligible to receive treatment since your income may exclude you from taking advantage of their services.
Use Urgent Care. If you are seriously ill or injured and you can't spend hours waiting in line at the clinic (but you really can't afford the emergency room) find a local urgent care instead.  They can often diagnose and treat your problem for far less cost than going to the emergency room (although there are some instances in which your case may be too serious for them to treat).
Take advantage of freebies. Some cities (or hospitals) organize free care days in which doctors (and sometimes dentists) volunteer their time in order to give exams to people who do not have insurance.  In order to take advantage of these services, you may want to contact local hospitals to see if they offer any free or discount service days, or if they know about any upcoming events in your area.  Just be sure to arrive early since there are often long lines and they operate on a first come, first serve basis.
Kyle Simpson writes for Medical Coding Certification website where you can find information on a career in medical billing and coding industry.
Cheap here: What are your own tips for surviving without health insurance? If the recession has had you learn some lessons, please share them with your fellow cheapsters here.
Sign up for our Newsletter
Google+ Comments