OK! Are You Going to Be This Way the Rest of the Time I Know You? not only likes to conserve water, too, she also is more talented than I and converted my water use chart into a jpeg for me.
Voila, the illustration of our water use the last few years! (We are billed bimonthly, thus six bills per year.)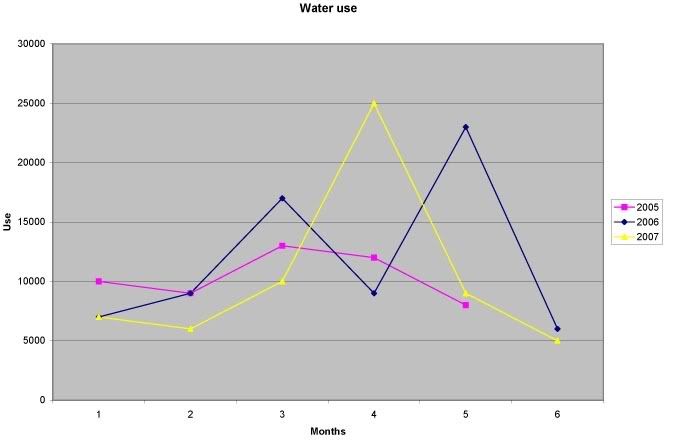 Note that the spike corresponds with Denver Water's suggested outdoor watering schedule, posted in 2006.
And my husband pointed out that rain barrels (as well as using grey water … but not unused water) are illegal in Denver.
In the kitchen this morning, I wished for another invention — a "tiny tap" that would open a tap just a smidge, if you need a few drops of water or if you need to rinse some little tiny thing, when you don't need the faucet at full force.
What water-savers would you invent, given your druthers?
Sign up for our Newsletter
Google+ Comments