Can I just say I love, Love, LOVE my food mill?
We finally got the big batches of Roma tomatoes rolling in a week or so ago, just in time for everything to be killed by a frost.
I spent one afternoon making a batch of tomato sauce. In years past, this involved peeling the tomatoes, cooking them in a pot, pureeing them … and suffering through seeds in the sauce, which give it a bitter flavor.
Then last spring, I found an almost-new food mill for sale on Craigslist. I got the seller to give me the mill and a dehydrator for $50.
I followed L'An's suggestion to throw the tomatoes into boiling water for a couple minutes to lightly cook them before milling. I figured this would also make the peels come off more easily.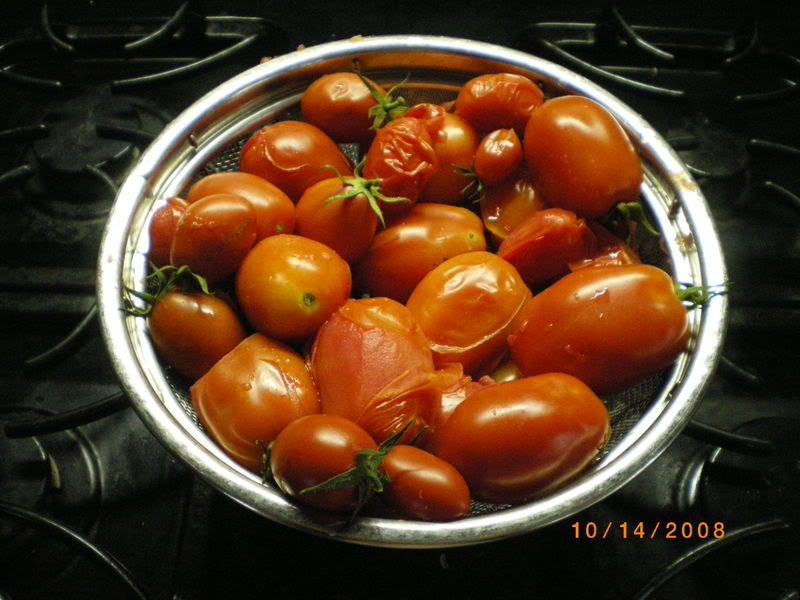 Then I ran the tomatoes through the mill. I think I had about 7 pounds of tomatoes, which filled up the hopper about twice. I kept on cranking until I had those tomatoes all sauced, with the sauce in one bowl …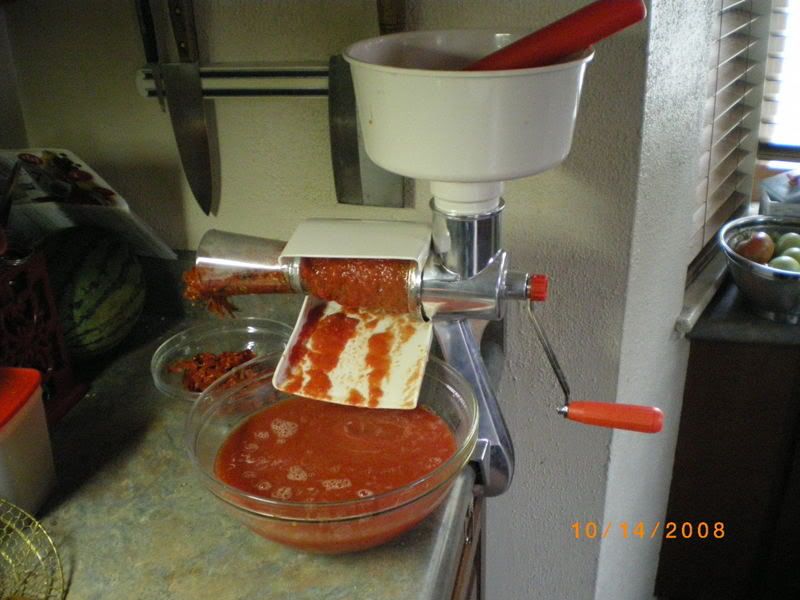 … and the skins and seeds in another.
I came out with about 4 quarts of tomato sauce, ready to freeze and later turn into pasta sauce or something else delicious, and the whole process only took half an hour or so.
How much easier does a mill make life? A million times? I'll be using it again soon to polish off the last batch of tomatoes. If only our CSA hadn't been hit by a hailstorm (eliminating our anticipated bushel of tomatoes), we'd be all set for much of the winter …
Sign up for our Newsletter
Google+ Comments