Summer has come in, and this week's garden update is an exciting one. The baby plants we've installed have finally started to grow, and some of our seeds are sprouting. In addition, Mr. Cheap's iris are in bloom. This is the third year we've lived in our house. Most of the iris moved with us, and this year, they're finally coming into their own.
Our fruit is doing well. Yesterday morning, the strawberries were small and white. This morning, they were larger and turning red.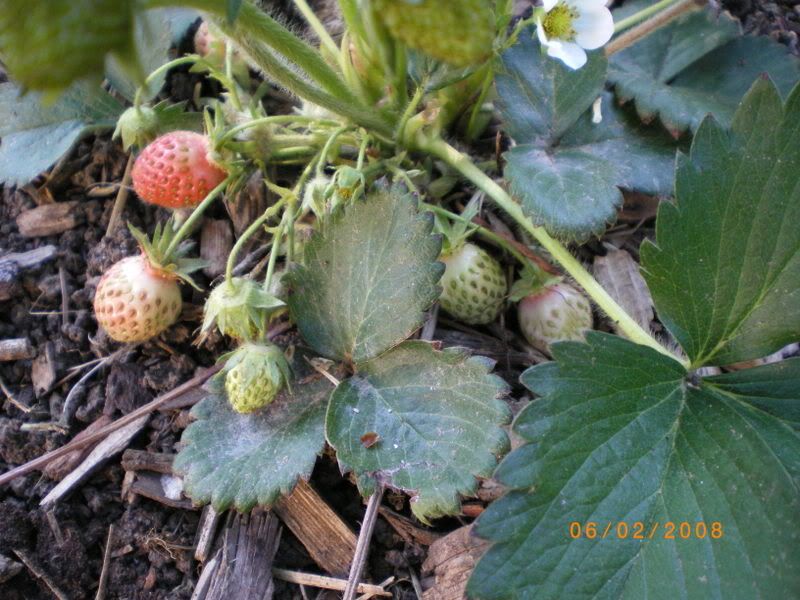 Our little apples are swelling. I only see about 4 on the tree, but as the tree is about 4 feet tall, I think that's OK — the trees were just planted this spring.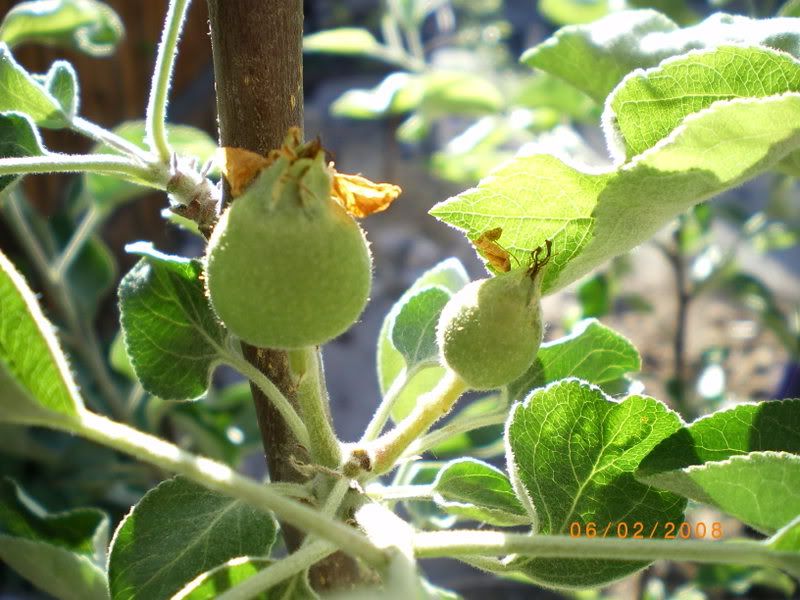 One bed of kale is getting ready to pick. In another bed, kale and lettuce have sprouted between the tomatoes. The tomatoes went in a couple of weeks ago, and they are starting to grow.
The cantaloupe seedlings are striving to adjust to the shock of being moved outside (and they were just about too big to move by the time we [that is, Mr. Cheap] got a new little bed carved out of our front lawn). Will they survive? Stay tuned …
Two days ago, the bush beans had finally sprouted. Yesterday, they started growing their true leaves.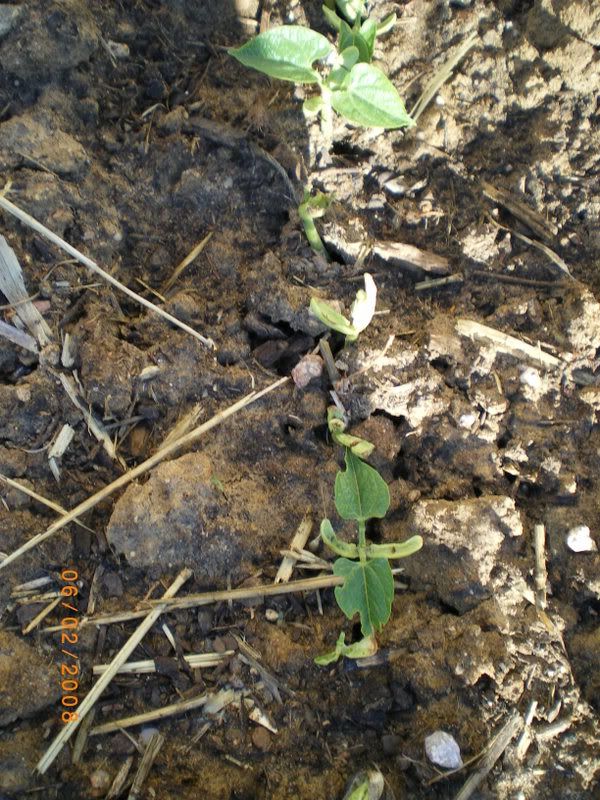 And these mushrooms have volunteered near the strawberries and butternut squash.
Any mycophiliacs out there recognize them? I think they are one of these. Are they edible? 🙂
Sign up for our Newsletter
Google+ Comments