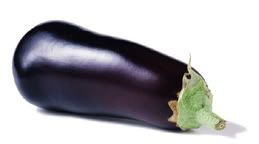 This post is a tip-off to some of the best deals in Denver's Wednesday ads this week. They are biased by my personal preferences, but may they inspire you to a bargain-hunting frenzy.
This Wednesday's Denver Post had a coupon insert for an $8.99 haircut at Great Clips. Fabu if you have the kind of fashionista who takes care of business at that salon chain … and the coupon saves you 41%.
Grocery inserts had a few super bargains.
Sunflower Markets is selling:
organic eggplants for $0.88 each. (A normally good sale on conventional eggplant at the big chains is $1 each.)
organic peaches for $1.49/lb.
imported Italian dried pasta for $0.59/lb. (It's Luigi Vitelli brand – sure, it sounds Italian. I've never tried it but I'll by some if I make it to Sunflower).
As always, their coffee is $5.99 a pound. If I go, I'm going to see if they have anything that combines two or more of the golden traits: organic, shade grown, fair trade.
And a confusing image labels broccoli and cauliflower at $0.88 … per pound and each, respectively? Whatever, either way it's a good deal. I love some cauliflower in my green curry.
I don't usually get this flier in our paper, and I was excited to see it.
King Soopers has:
organic strawberries for $2.50 a pound. Run, don't walk – these usually sell out at our store. Strawberries are great to buy organic as they nearly always make the "dirty dozen" list of foods most contaminated with pesticides.
Lean Pockets and Hot Pockets for $1.77 per package of 2 (these are overpackaged and overprocessed … but sometimes I just don't eat otherwise).
Daisy Sour Cream at $1.50 for 16 oz., a great deal if you have their recent $0.40 coupon (with doubling, you'll pay $0.70). Mr. Cheap and especially Little Cheap love the white fluffy stuff.
Store-brand Naturally Preferred cage-free eggs are $2 a dozen ($0.16 per egg), which compares favorably to Costco's $0.18-an-egg Nest Fresh price.
And Jolly Time microwave popcorn is $1 a box — and I know I have some coupons for that, too. Movie night!
These deals run through Tuesday at King Soopers, Wednesday at Sunflower, and I think early July at Great Clips (Mr. Cheap already used the coupon).
Sign up for our Newsletter
Google+ Comments