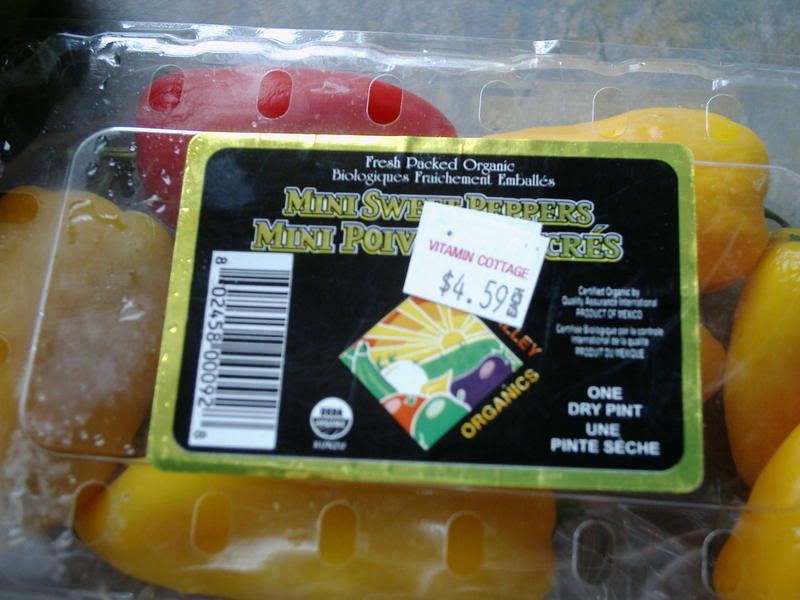 Did you know your local supermarket has a clearance section?
Chances are, it does. I'm not just talking about the 75 percent-off post-holiday cart parked in front of customer service, either. Do some snooping and you can find great deals.
Years ago, my father-in-law used to collect produce being tossed by Wild Oats, our then-local health food store chain, for composting at his community garden. Often, he would drop by our house with a bag of eggplants with one bruise, bananas just starting to go brown around the edges, or lettuce that just needed a rinse. Ask if your shop gives away slightly ripe veggies.
My local King Soopers has three clearance racks in the alcove near the swinging double doors that lead to the back-of-store warehouse. One set always contains cakes, doughnuts and pastries. I seldom spring for $5-a-loaf designer breads like Ecce Panis, but when they're marked down to $1.70 at a day old, I'll bite. Add some cheese and olives and a glass of wine for a quick "appetizer" dinner.
Also look here for other random goodies like dog rawhides, Crest Whitestrips, organic amaranth crackers, or floral arrangements at least 50 percent off.
Sunflower Market — a mainly "natural" small market chain — also marks produce down. Look for a special shelf near the produce cooler.
And last week, at Vitamin Cottage I spotted a similar markdown shelf. This local, family-owned chain features only organic produce. Their markdowns were $1 per bag. My bag contained two large green bell peppers, one tomato (beautiful but on its last legs), and a clamshell of baby bell peppers in just-starting-to-slide condition.
We ground the tomato with some canned tomatoes and chilies, cilantro and onion to make salsa. The bell peppers were caramelized and served with pasta and a green salad out of our garden.
Given that the cheapest I see non-organic bell peppers at King Soopers is $1 each, and tomatoes (again, conventional) go on sale for $1 per pound sometimes, and the marked price of the baby bells was $4.29, my $1 bought me at least $6.50 worth of produce.
That's a tasty 85 percent savings — well worth a few minutes of investigation.
Sign up for our Newsletter
Google+ Comments