When is the last time you got your feet dirty?
If it was ages ago, chances are you haven't been to a farm lately.
Do you have a farm near you?
I bet you do.
A company I work with has a client, Culinary School of the Rockies, that has started a program to get future chefs out onto farms with one of its culinary externship programs, called Farm to Table.
The idea is that chefs will be better chefs when they understand exactly where food comes from and how: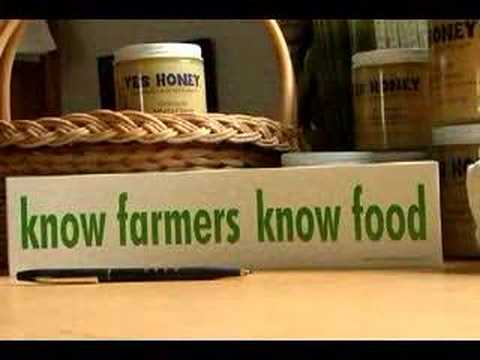 The concept isn't brand new, but it is underserved. Almost 10 years ago, I worked for a while in marketing at The French Culinary Institute in New York City. At that time, the NYC food world (or a segment of it) was getting excited about local produce, fresh produce, food that really came directly from the earth. I was privileged to meet two early fancy-pants fresh-produce pioneers, chef Alice Waters and farmer Michael Ableman. After the two presented a talk at FCI, I got to take some of the leftovers home for one of the most exciting culinary evenings to hit our Brooklyn kitchen, featuring produce harvested that morning from Ableman's farm in Santa Barbara, Calif., flown with him to NYC, and fawned over by Alice Waters herself.
Cool. And about 3,000 miles short of local.
So remedy the local part — and experience the cool part — by finding a farm near you and going there. Here are some ideas:
Find a pick-your-own operation in your area. This is a great starter method – a cross between retail and visiting a farm. My experience of the intoxicating spiciness of a pick-your-own peach tree ca. 1994 was a turning point for me.
Join a CSA. Local Harvest is a good starting point.
Get some manure for your garden. Last year, we posted a "manure wanted" ad on Craigslist and got many offers. Take some bags, boxes or bins and shovel up some poopy goodness to make those gardens grow! (Hint: Obtain *composted* manure if you don't want to burn your veggies or sear your nostrils.)
Try some new milk or eggs. Again, Craiglist or a local ad service might bring up local farmers — large or small — who can sell, trade or give you milk or eggs.
Pursue an interest. If you're a knitter, spinner or weaver, go get some wool straight from the source (and see it on the hoof). If you need a shofar, pick the horn up at the farm. If you're nice, and the farmer has time, you might be offered a tour.
Any other ideas of how, why and when to hit the farm?
Leave 'em here … but please wipe your feet at the door.
Sign up for our Newsletter
Google+ Comments