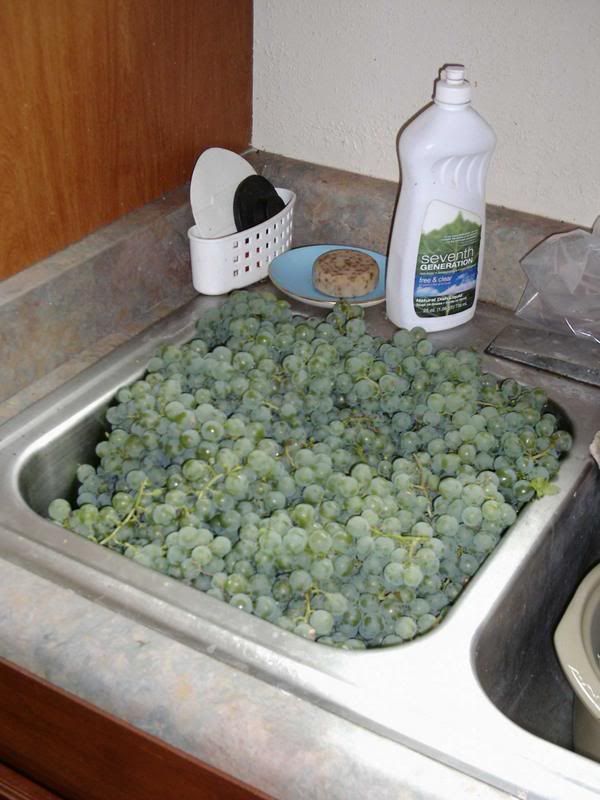 It's harvest season, and America's fruit trees are literally bursting with fruit. In our neighborhood, we have apples bouncing into the gutters, peaches dropping from branches and pears finally growing ripe. Cucumbers, tomatoes and zucchini have truly come into their own, and basil is about to sputter out.
If you don't have your own fruit and veggies, seek out a neighbor. If you see a tree whose fruit is just falling to the ground, knock on the door and ask if you can have the windfall apples for applesauce or apple butter — and if the owner of the tree is elderly or unwell, offer to pick the whole tree and they'll probably give you a basket or more.
Free grapes on our block
This weekend, we took our neighbor Dick up on his offer to let us come pick some of his grapes. (I promised him grape jelly in return.)
Does he have grapes! In 20 minutes, Mr. Cheap and I filled two of our cloth grocery sacks. We came home with 46 pounds of grapes (20.8 kilos). (That's 25 pounds pictured in the sink at right.) About 5 pounds were purple Concords, the rest white Concords.
On Monday – the Labor Day holiday – I spent about 5 hours working to convert these grapes into goodies.
The purple
I knew I wanted to make some jelly, and I thought white grape jelly would just be too weird, so I assigned the purple grapes to the jellification ranks (with a little support from the whites for extra juice). (Note: The white grape juice is kind of green, so my decision was right on.)
I found this recipe for grape jelly, which walks you through the process step by step. Because I had so many grapes, I went ahead and bought a jelly strainer (from my local hardware store) to help with the dirty work.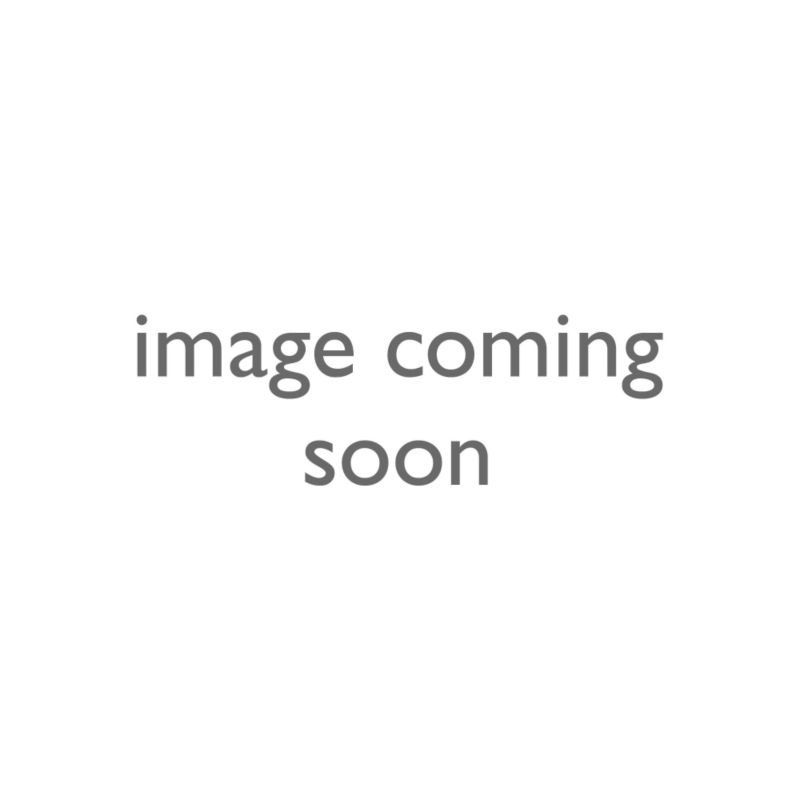 I mashed the grapes bit by bit in a bowl with my potato masher, which is a very cute flower shape … but it lets the grapes pop through the "petals"! So annoying.
Then I cooked the mashed grapes until the grapes boiled, let them simmer for 10 minutes, and let them cool slightly before ladling them bit by bit through the jelly strainer. I captured the liquid in a pot, measured it, realized I needed to add another cup of juice and waited till I had some green grape juice to add.
Then I followed the recipe instructions to make jelly. I was apprehensive, as back in the old days when I used to do canning I had several jellies turn out either liquid or so hard your spoon would bounce right off 'em. But I used Pomona's Universal Pectin (with still more apprehension, because the promised ingredients were not included in the box), and the jelly turned out beautifully. Though I still used sugar, I was able to use less — I put in just under 5 cups for the 5.5 pints of jelly.
Tomorrow I'm off to take a jar to Dick to thank him for sharing his grapes.
The white
With the green "white Concord" grapes, I set out at first to do the same thing I'd done with the purple. I mashed, I boiled … but when I tasted the juice, which was yellowish, it was very tart and not very grapey-tasting.
Next step, I thought perhaps I could mash and juice raw grapes, and indeed the juice is much more delicious. My Kerr canning book has guidelines for how to can grape juice, which call for using a fruit press and then simply canning the resulting juice raw.
Luckily for me, I had the brilliant idea of checking the Internet midway through the juicing process. There I discovered that some genius had discovered that you can put the bunches of grapes — stems and all — in the KitchenAid mixer, attach the dough hook, and fire it up. The hook mashes the grapes somewhat and, most excitingly, pulls the stems up so you can reach in (once the mixer is turned off!) and pull out the stems, saving a whole lot of very tedious grape-picking work.
Then I mashed the grapes with my hands, mashed them with the back of a ladle through a colander into a bowl, and then poured the resulting juice through the juice strainer. A surprising amount of dark-green gunk stuck to the juice strainer. I was growing tired and impatient, so I didn't worry about getting all the juice — just as much as I could.
Next, I refrigerated the juice. I carefully boiled it this morning, strained it off, sweetened it (it's pretty tart), poured it into hot, sterilized jars and processed it. I got about 6 quarts of juice from 40 pounds of grapes. And the juice is not green, nor white — it looks and smells a lot like "thick" (cloudy) apple cider, and in fact I bet it would make a delicious spiced cider this winter.
All in all, the process netted about 3 gallons of waste that we added to our compost pile. We expect all those grapes will have the compost burning up soon — eliminating the nasty bugs that have been taking over our lazy pile. And for part of the winter, we'll have fresh grape juice, locally grown.
And maybe next year I'll buy myself a fruit press to save a few hours of labor.
Sign up for our Newsletter
Google+ Comments