Brookstone e-mailed me this week that they will take any old gift card (from another retailer … in any amount) and turn it into 15% off your purchase.
I wish I had known this when I bought the item that put me on their mailing list. But if you are looking at buying one of their luxurious, $1,500 massage chairs, you could save a fortune.
This is a great opportunity for those really old cards … like the one my daughter has left over from a toy store purchase, with a balance of $0.98 on it.
One could argue, however, that smacks of desperation — so you would be wise to be cautious about buying new gift cards from this retailer.
Here's the original notice they sent to me: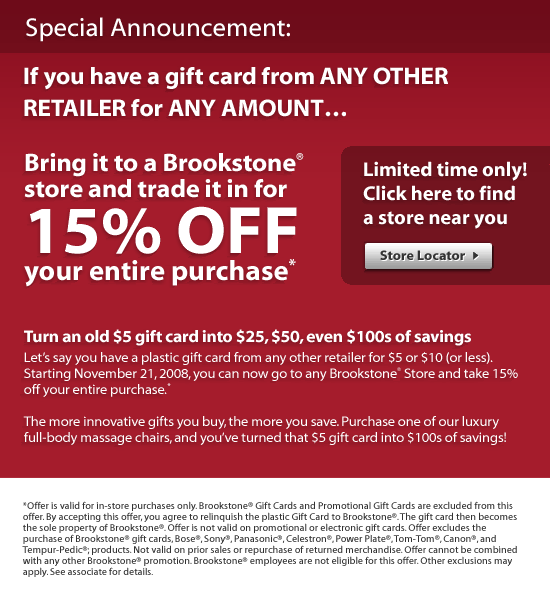 Sign up for our Newsletter
Google+ Comments