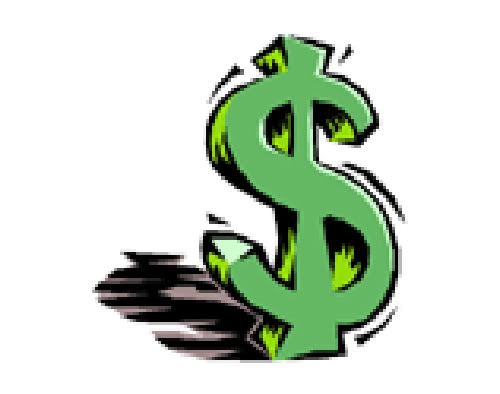 If there's one great thing about the Internet, it's:
a. stalking high school friends/boyfriends/girlfriends

b. being available to work 24 hours a day

c. going online to look up a movie time and emerging from your websurfing haze when it's too late to go to the movie
No, no, no, people! None of the above! It's being able to find the best deals on all kinds of things so you can get the most for your hard-earned dollars. With the advent of social networking, some of these deals become even more accessible.
I was talking about where to find great deals the other day with some friends, and I commented that I should make our list into a post. One friend said she would even read this post, even though she can't be bothered to read my blog normally. (Or any blogs, she claims. We'll see if she shows up to make a smart retort!)
Without further fanfare, here are 15 good places to find deals online, in no particular order. Please add your great deal-seeking techniques in the comments — let's see how much savings we can rustle up.
LivingSocial – This website presents deals in various communities online. You can subscribe by e-mail. If you buy that day's deal, you'll get a unique link you can share through your social network (such as Facebook). If three of your friends also buy the deal, you get yours for free!
Weekly Plus – WeeklyPlus.com offers a daily deal in each city. Deals have limited availability and a limited time frame, so act fast to get in on the action. The site stimulates your deal self-esteem by telling you how much you've saved. Because they last for seven days, you can check the available deals in your area and buy any of them.
Mamapedia – Available in a dozen cities, this network is similar to Weekly Plus. See deals aimed at kids and families in your town. Buy the deal, and if enough buyers join you, you're in! Your card will be charged and you get an e-mail voucher.
Groupon – Groupon is one of the oldest and one of the biggest. It's available in many cities. You get an e-mail customized with a deal of the day for your city (complete with

really stupid jokes

Groupon's trademark sense of humor). Buy it, your card is charged, you get a certificate and you're in.
SlickDeals – This site posts deals all day and publishes an RSS feed that you can get in your blog reader. Warning: Can be inappropriately tempting — I actually unsubscribed because it was tempting me to buy stuff I didn't need. But if you're shopping for a big-ticket item, this is a good place to keep an eye on prices to give you better leverage for bargain hunting.
WiseBread – WiseBread's Daily Deals can be delivered right to your inbox — and they include a section for Freebies and another for Under $10, so you can get lots of good-bargain mojo here. Check the site for good posts and giveaways.
The Grocery Game – Not a bargain site per se, but if you are wondering how to build up a money-saving mindset at the grocery store, or can't get the hang of couponing, or just can't seem to drive your grocery bill down – it's worth a look. You can do a four-week free trial to see if it works for you. You'll learn how to coupon and get maximum savings. Do be forewarned that many of the savings are on prepared or packaged foods, or toiletries — but you can donate free toiletries you don't use yourself to charity, or just take what you can use and pass on the rest.
Your credit card — Watch for money-saving offers from your credit card. For instance, this month I got an e-mail from Chase saying the first 25,000 Chase Freedom cardholders to sign up each month will get a free movie ticket when they buy one with their card. Citi card holders can get discount tickets or advance purchase opportunities.
Your local newspaper – Whether you subscribe to a paper edition or online, you can usually find some deals through the newspaper. Of course, there are the money-saving coupons (if you don't subscribe, ask someone to save them for you). The ads can be helpful for comparing prices so you know what to expect when you do go shopping, especially for big-ticket items like appliances and computers. Our local paper offers a daily print coupon — it might offer a two-for-one at a local restaurant or 20% off a local business's services. And the paper offers "perks" to online subscribers such as discounts on services from tires to eyeglasses.
Your local radio and TV stations – Many radio and TV stations receive free products or a certain number of discounts from their advertisers. They can use these offers as giveaways, but when there are too many to give away, most of the stations sell the extras, often at half off retail prices. Visit the websites of all your local TV and radio stations to see their discounts — they're often named "Local Steals & Deals" or a DJ's "Crazy Deals" or something similar. Many sites will post deals once a week and keep them available until the limited number are gone. Other will e-mail you when a new list goes up.
Restaurant.com (and discount codes) – The Restaurant.com website lets you purchase $25 gift certificates for $10. Not all restaurants participate, but you might find a favorite in your neighborhood — or on vacation. Better yet, watch online deal sites (like Wise Bread's Daily Deals, above) for discount codes. Sometimes you can get a $25 certificate for $2 or $3. Bring the certificate with you to dine and get the full $25 off the price of your meal.
"Liking" things on Facebook – Some pages on Facebook offer giveaways or discounts in exchange for your "like." I've gotten gift cards and seen others win giveaways.
Your local cultural institutions – Our locality has a small tax that benefits cultural institutions, and in return, they must give back. All the major recipients have free days several times a year. The local theater company lets you sign up for an e-mail list and have the chance to win free theater tickets. (In fact, right after I discussed this topic with my friends, I got an e-mail that I won a pair of tickets to a new play!) The same theater used to give away tickets to certain performances an hour or two before showtime. Other theaters might offer discounted tickets when showtime is getting close.
Contests – A few years back, I entered a contest to win tickets to see The Cure live and go backstage (a benefit I wasn't too interested in — I mostly just wanted to go to the show). I didn't win, but the show sold less than expected, or the contest had fewer entrants, and so I received four tickets to the concert anyway. It doesn't hurt to enter these things — somebody has to win, so why not you?
OpenTable restaurant reservations – Every time you make a reservation through this site, you earn points. Most reservations earn 100 points; some reservations (usually at odd times or new restaurants) earn 1,000 points. You can redeem rewards when you earn 2,000 points or more — for at least a $20 discount at a participating restaurant. If you make reservations for work or other people, rewards can add up quickly.
I hope that's enough to get you started or give you a new idea.
Now, what's YOUR best deal-seeking site?
Disclaimer: A few of these sites offer bonuses for referrals, so I've used my referral links above. If you sign up through those links, I'll receive a referral bonus. Thank you!
Sign up for our Newsletter
Google+ Comments