This year I'm celebrating the holidays with a "12 Days of Christmas" series on the abundances of our kitchen and garden. Share your experiences, too, and happy holidays!

On the sixth day of Christmas, my true love gave to me …
6 farm-fresh eggs,
5 daikon pickled for banh mi,
4-some gallons of beer,
3 quarts of applesauce,
2 half-gallons of sauerkraut,
and 1 quart of yogurt, homemade.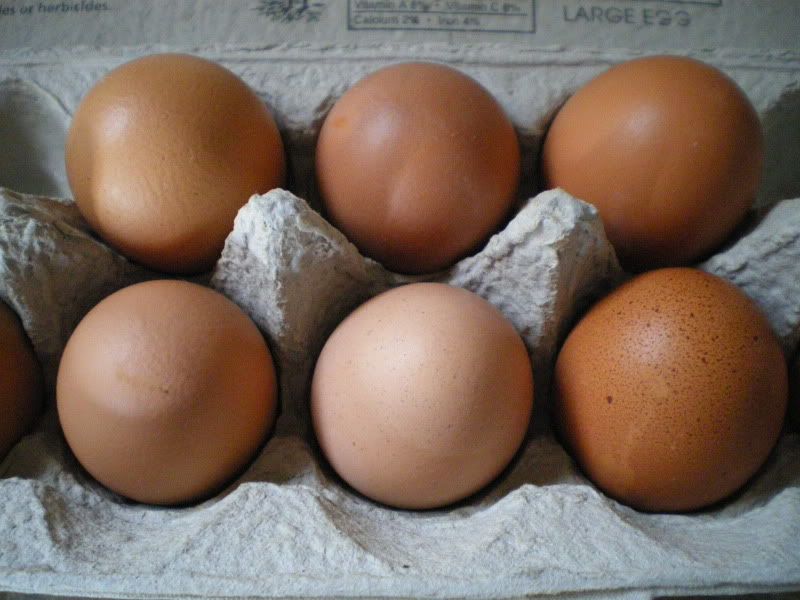 This one was truly unexpected abundance! Before the holidays, I listed a number of unwanted items for sale on our local Craigslist. Among them was a box of spinning fiber (washed wool) that I had purchased on eBay. Something about the fiber just did not appeal to me, and I decided to move it on to another home.
A woman contacted me and said she would like to purchase the wool to go with a Christmas gift of a spinning wheel for her daughter-in-law. She asked a few questions that led me to believe they didn't know anything about spinning (it's one of those learn-by-doing things). I made a few suggestions that I hoped would help the introductory process go more smoothly, including suggesting a book and video about spinning. The mother-in-law said her son would come by to pick up the wool.
Before the son arrived, I put the wool in a box and added some samples of other types of wool that I have on hand, so that the new spinning-wheel owner would have a few other types to try. I considered this purely "paying it forward" — sharing a very small portion of the generosity that others have shown to me, with one spinner sending me a box of various types of fiber, and another sending me some beautiful roving from her own flock, completely unbidden.
Then, when the son arrived to purchase the wool, I saw a man standing on the porch with an egg carton in hand. He told me they have 28 hens and he had brought along a dozen eggs for a thank-you for the extras and advice. It was such a nice, homey way to share the holiday spirit — and the eggs were delicious!
Sign up for our Newsletter
Google+ Comments