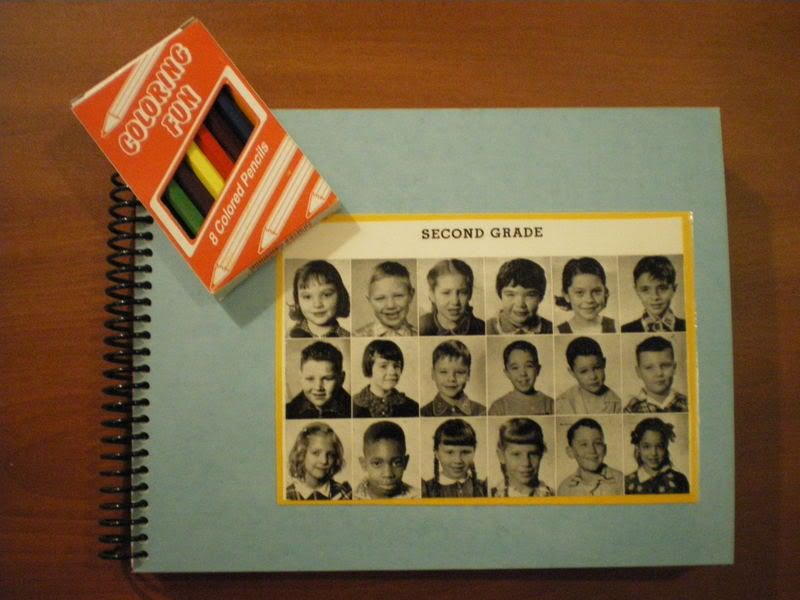 Knitters, spinners and calendar-users, alert!
Last week was a week of wonderful surprises. A friend sent a surprise holiday package to my family over the weekend, and then one day I opened my mailbox to find a super-special calendar for 2009.
This datebook is part of a limited edition of 200 handmade calendars created by Nikol Lohr of Disgruntled Housewife, where you can still buy your very own copy. Every year she makes these calendars, with a theme — this year's is "the year of the dreamer" and features vintage yearbook art — and great monthly activities a la Oprah, only more relevant (biggest fears for October … rules if you were queen of the world … what has been ruined in the world and just who is to blame).
She's totally organized inside the calendar, too, with a monthly page and then weekly pages to keep track of your bad self.  So it's clever and also useful. And it comes with colored pencils.
Beyond being a calendar goddess, Nikol is the co-operator of the Harveyville Project, where she and her partner have converted an old school in rural Kansas into an artists' retreat and workshop center. She hosts a twice-yearly shindig called Yarn School, and I'm bound and determined to make it sometime. (I was trying to persuade my knitting group members to carpool in September, but no one bit.)
She is a knitter, knit designer and knitting blogger with her own groovy blog.
She's got some sheep going on over there in Kansas, and she has an Etsy store featuring her hand-carded and blended and wittily named spinning batts. Mr. Cheap (not so cheap in this case!) subscribed me to her batt-of-the-month club for Christmas, and I can't wait till the goodies start pouring in.
In short, she is kind of my hero. What more is there to say? Thanks, Nikol.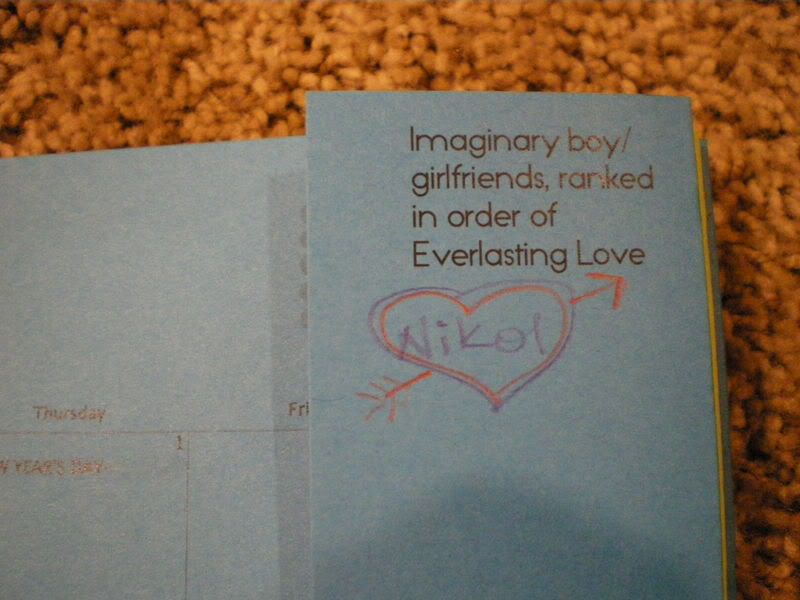 Sign up for our Newsletter
Google+ Comments