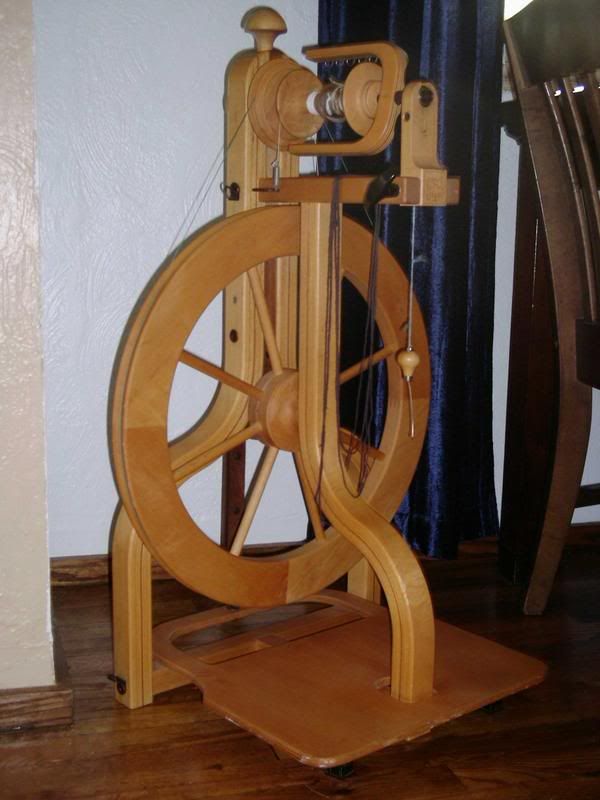 This weekend I found several new deals that again illustrated my philosophy for finding great deals on used stuff. I suppose it is the Law of Attraction in thrifty action (that has a ring to it, doesn't it?).
It's fall, so I've inventoried my stash of clothes for Little Cheap. She didn't need much: A winter coat, snow pants, a soccer uniform and some boots for her riding class. I've been hunting the boots on eBay. We bought new shin guards before realizing that our local kids' consignment store had them, but we did find used cleats.
Then on Saturday, we dropped into a Savers in Boulder. I'll admit I had the boots in mind because Boulder County is horsier than Denver. But shiver me timbers, there they were – kids' paddock boots, Little Cheap's size, $5.99. Sweet! And snow pants, too, for $3. And a nice start on her size 7/8 clothing stash for next year. All because I'd been attracting it. Maybe. Now to attract a lime-green parka in size 6x/7 …
In related news, this summer I developed a new hobby that's old-fashioned and completely eco-friendly: spinning wool. My mother-in-law bought me a hand spindle at the Renaissance Festival, and I was off.
Call me crazy, but I've got two-and-a-half fleeces (that's the sheared sheep wool to you non-wooliphiliacs) in my laundry room, stinking of lanolin and ready to wash.
The next step was to move up to a spinning wheel. Faster, more exciting, and as easy or easier on my carpal-tunnel prone computer hands. All summer, I've been checking eBay, checking Craigslist, looking at retail sites, reading blogs galore.
I decided part of my windfall money would go to this cause. My excuse is that my birthday is next week, and it's a bit of a landmark. I'll be 35, the age at which it seems we reach really, truly, no-give-backs adulthood.
On Saturday, I went to a great store in Boulder where I tried several types of spinning wheels – a Lendrum, an Ashford and a Schacht.
Oh, boy. Champagne taste kicks in. The Schacht costs twice as much as the others, and I fell in love. This is how spinners describe their wheels, you see: A love affair. It is like that. I'd been leaning toward a more traditional look, but once I saw this one, it was the equivalent of a real-life love affair. "What do you mean, I said I only liked blonds? Well, I must have been crazy!"
I didn't buy it on Saturday. The shop owner told me they're having a birthday sale on Sept. 22 with 15 percent off all in-stock wheels. For a major purchase like this, that's a lot. So I figured I could wait.
Then something told me on Saturday night to do one more search on Craigslist. I'd already looked a dozen times, with no perfect offers. But there it was: A woman in Boulder was selling her Schacht wheel for 40 percent of a new wheel's retail price (less than the others I tried!) and throwing in more than $100 of extras for free.
It was meant to be. The timing worked out on Sunday. I had just enough cash in the house (by raiding all my various budget-categorized envelopes and including funds from selling a piece of furniture last week) to make the purchase. I raced up to Boulder and brought home my wheel.
Best of all, for this blog's purposes? I'll never need another wheel — this is known as the Cadillac of spinning wheels. It was made in Boulder and has traveled only 40 miles from its birthplace. And I even got to recycle an old wheel rather than buying a new one.
The moral of this story is that with persistence, you can find great deals on even difficult items. When it's meant to be. Or by attracting them.
Sign up for our Newsletter
Google+ Comments